Alice Merton Drops Confessional New Single 'Funny Business': Listen
By Katrina Nattress
November 30, 2018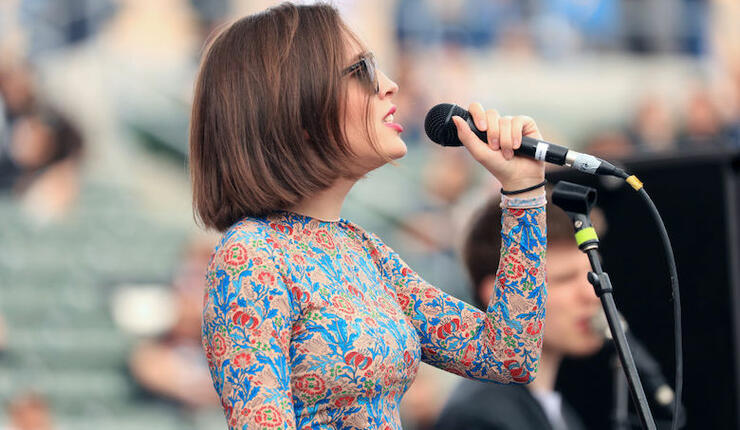 When Alice Merton released her first single, "No Roots," last year she had no idea if it was going to work out. But it did, better than anyone could have possibly imagined. Now, as the 25-year-old singer-songwriter preps her debut album, she's hitting us with another raw, powerful single: "Funny Business."
Like "No Roots," this track packs a punch and shows Merton wearing her heart on her sleeve as she promises an untrusting boyfriend "I don't break hearts / I don't do funny business / I just ride cars and watch them get hung up in it" during the earworm of a chorus.
"I was in a relationship where there was trust," she told Nylon about the song's origin, "but there wasn't at the same time... a lot of people think that, when you're on tour, you're just having sex with lots of different people every night and living this crazy lifestyle. It's really not like that. I'm living on a bus with nine guys."
"There's one toilet, and it's not sexy," she added.
Listen to the confessional new song below.
Those who have been waiting with bated breath for the German-Canadian-English songwriter's freshman album won't have to wait much longer. Mint is slated for a January 18, 2019 release. Aside from "Funny Business" and "No Roots," the album will also feature already-released songs "Lash Out" and "Why So Serious." You can pre-order the album here.
Photo: Getty Images
Chat About Alice Merton Drops Confessional New Single 'Funny Business': Listen