Kylie Jenner Says Stormi Gets Her Own Room At All Travis Scott Tour Stops
By Hayden Brooks
November 30, 2018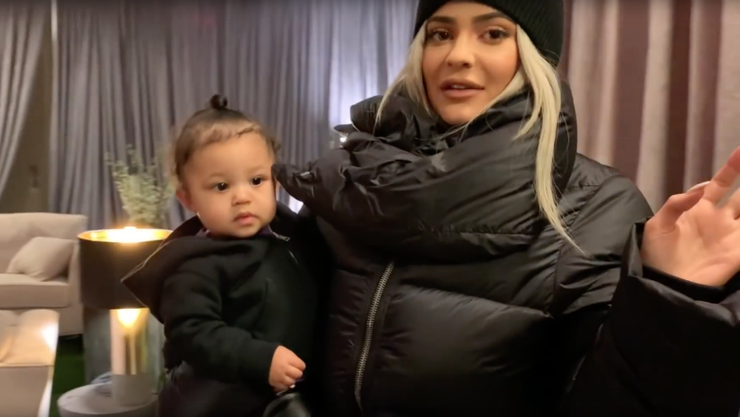 Kylie Jenner and her daughter, Stormi Webster, are currently on tour with "hubby" Travis Scott and it appears that the latter gets some special perks during her travels.
On Thursday (November 29), the Keeping Up with the Kardashians star shared her second behind-the-scenes YouTube vlog while on the road for the rapper's "Astroworld - Wish You Were Here Tour." For their recent stop at Madison Square Garden in New York City, Jenner said the little one gets preferential treatment. "So her dad gives Stormi — not me, Stormi — her own room at every venue, so this is your room, girl," Jenner said of the private space, which included a personalized baby Astroworld sign on her wall, two white couches, a full table of snacks, beverages, a giant flat screen television, and some toys.
"We don't let her out because of how loud it is out there, but she just usually stays backstage and watches until her bedtime. She'll watch on the TV what's going on," Jenner continued. Scroll on below to watch the seven-minute vlog in full!
Earlier this week, Scott proved just that when he shared two videos of his daughter watching him perform on a television screen at the venue. "MSG ALL RAGERS INCLUDED," he captioned the clip.
Photo: YouTube/Kylie Jenner
Chat About Kylie Jenner Says Stormi Gets Her Own Room At All Travis Scott Tour Stops