Ariana Grande Shares The Story Behind New Song "7 Rings"
By Nicole Mastrogiannis
December 2, 2018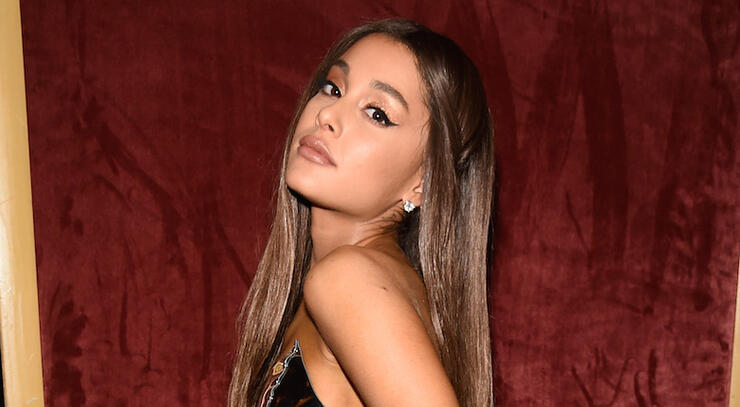 Ariana Grande has shared the story behind a new song she wrote, called "7 Rings," and it will give you all the feels.
On Twitter, a fan asked Grande about the inspiration behind "7 Rings" and how it came about, and it's all about her closest friends and family. The pop star bought all of her friends during a trip to TIffany's in New York City. After a lot of champagne. She said, "well ............. 'twas a pretty rough day in nyc. my friends took me to tiffany's. we had too much champagne. i bought us all rings. it was very insane and funny. & on the way back to the stu njomza was like 'b*tch, this gotta be a song lol'. so we wrote it that afternoon."
So, who has these seven beautiful Tiffany's rings? Ari divulged that information too: Ariana, Victoria Monet, Alexa Luria, Courtney Chipolone, Tayla Parx, Njomza, and Kim "Kaydence" Krysiuk. Ari's mom Joan and nonna also got rings after the song was completed.
"7 Rings" first popped up in Ari's "breathin" music video amongst a list of possible song titles for her next album thank u, next. Grande's gal pals Alexa and Njomza have also been spotted wearing these rings, as has Ari herself (see the pictures below).
Finally, "7 Rings" appeared in the "thank u, next" music video during a Legally Blonde inspired scene. The words appear on the license plate of Elle Woods' convertible driving through Harvard.
Chat About Ariana Grande Shares The Story Behind New Song "7 Rings"