Boosie Badazz Wants to Trademark His "Boosie Fade" Haircut
By Taylor Fields
December 2, 2018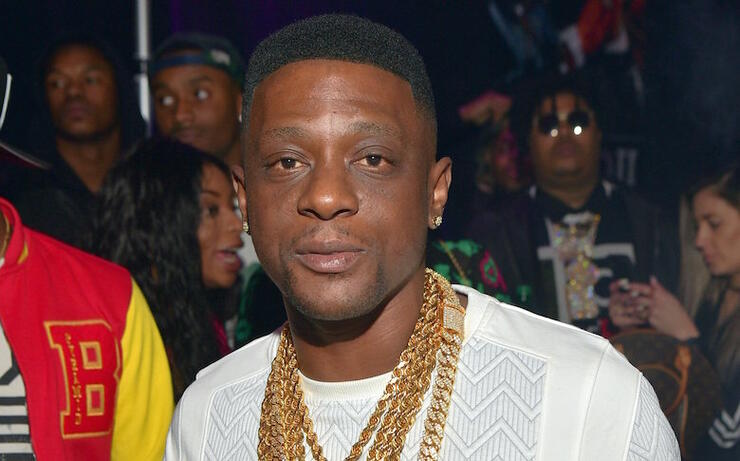 Boosie Badazz is determined to have his signature "Boosie Fade" haircut trademarked. So if anyone in Hollywood is looking to profit off the style, they better be prepared to cough up a pretty penny.
If you're unfamiliar with the Boosie Fade, the haircut involves the side of the scalp being shaven clean, but leaving a moderate length on top. The style has certainly stirred up conversations as many fans and YouTubers across social media have posted Boosie Fade tutorials, and is also popular in barbershops across the country.
Now, Boosie is having his lawyers working hard to have the Boosie Fade tradmarked, because he does not want any "Hollywood types" to profit off of the haircut in movies and on TV. The rapper recently appeared on BET's "Raq Rants" to talk about the news. He said, "It's just if you go on movies and things like that that's gonna be successful, I gotta file on you and put my lawyer on you. I gonna hate."
Boosie even compared big budget films and TV shows using his hairstyle to other singers stealing Marvin Gaye's music. He said, "It's the same thing if someone takes Marvin Gaye's song. I started it, it's mine."
In November, Boosie released his blues album Boosie Blues Café which showcases 17 new songs. He told Pitchfork of his latest project, "My blues album is a real blues album. Blues beats, blues instruments. It's one of the coldest blues albums people will hear."
Photo: Getty Images