George H.W. Bush's Final Words Were 'I Love You, Too'
By RJ Johnson - @rickerthewriter
December 2, 2018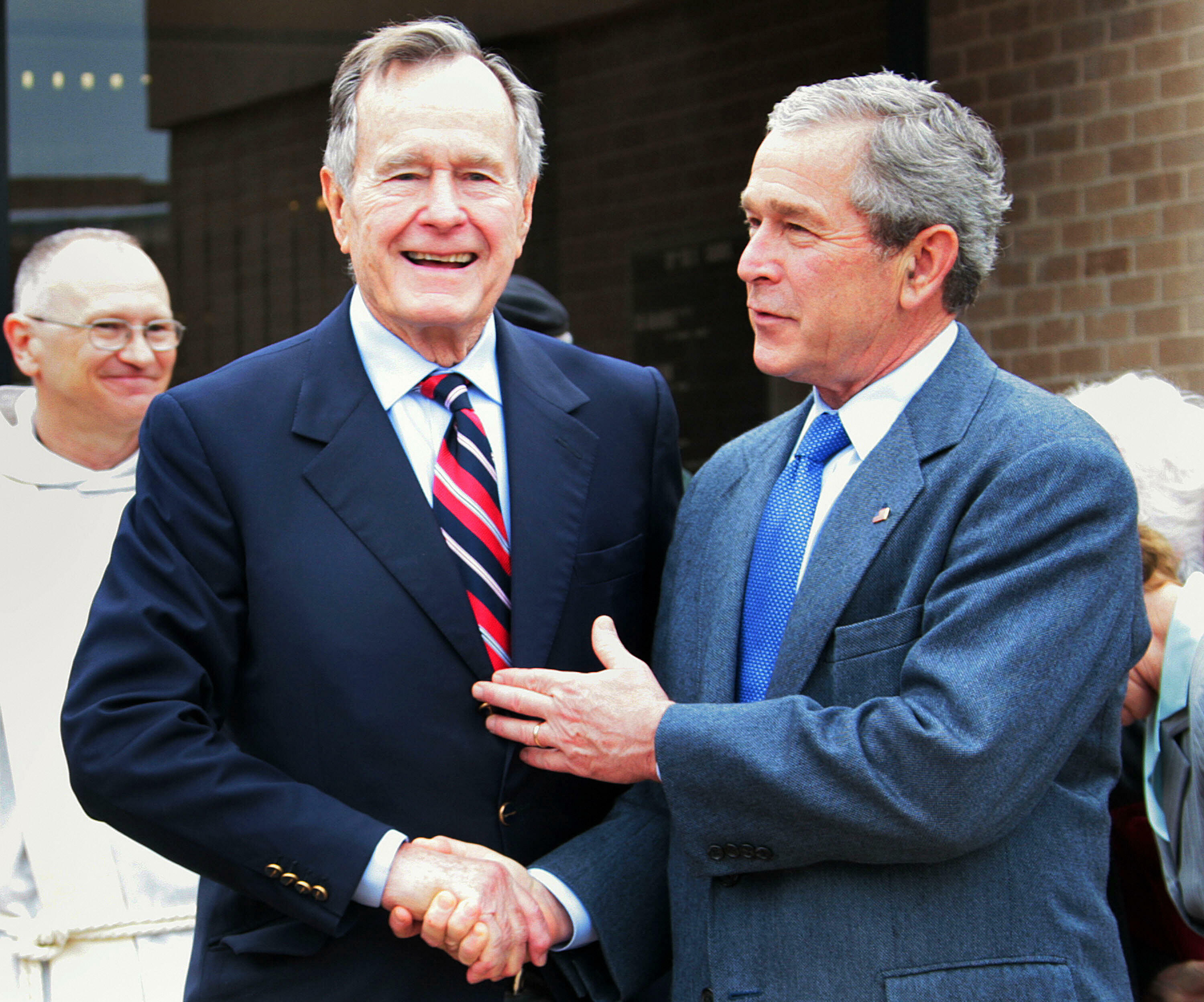 Former president George H.W. Bush died Friday at his home in a gated Houston community Friday night surrounded by friends, family, doctors and a minister. He was 94-years-old.
The New York Times reported on the final hours of the 41st president's life in an article published on Sunday that revealed the final words of a man who, beyond everything else he had accomplished in life, had dearly loved his family.
According to the article, as the end neared for the former president, he spoke by phone with his son, George W. Bush, who told him he had been a "wonderful dad" and that he loved him.
"I love you too," Bush told his son, his final words as it turned out.
"I can't even hardly talk about it without welling up," his longtime friend, and former secretary of state, James A. Baker said in a telephone interview with the Times staff. "It was as gentle a passing as I think you could ever expect anyone to have. And he was ready."
The elder Bush had been "fading" in recent days, according to the Times article and spent most of his time in bed, asleep, and not eating.
President Donald Trump pronounced a national "Day of Mourning" for Wednesday. The federal government will be closed, as will the New York Stock Exchange and Nasdaq. A state funeral is scheduled to be held at the Washington National Cathedral that day, starting at 11 a.m.
Photo: Getty Images
Chat About George H.W. Bush's Final Words Were 'I Love You, Too'