'Friends' Is Leaving Netflix So You Better Start Streaming ASAP
By Emily Lee
December 3, 2018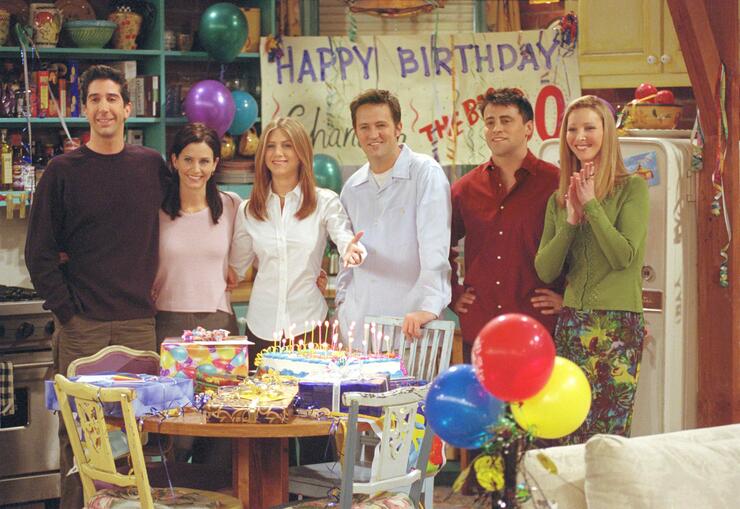 Why, Netflix, why? Friends is leaving the streaming service in just a matter of weeks and we couldn't BE more upset, TBH. According to the hit sitcom's page on Netflix, the show will no longer be available as of January 1, 2019. So, who else is going to spend their New Year's Eve bingeing friends?
While it might feel like Netflix is dropping Friends to personally offend you, there's actually a business decision behind this pivot (ha! See what I did there?). Friends is the property of Warner Bros., which is owned by Time Warner, which was just purchased by AT&T. What does any of this have to do with Friends being on Netflix? Well, AT&T is about to launch their own streaming service, so, one can assume they'd want Friends, the show they now own the rights to, to be included on their streaming service instead of Netflix.
Even though Friends will (most likely) be available to stream elsewhere in no time, fans took to social media to express their sadness over the news:
There is some good news here. You can now binge watch all ten seasons of the classic sitcom over Christmas break without feeling bad about it. You literally *need* to do watch all of Friends before it's too late!
Chat About 'Friends' Is Leaving Netflix So You Better Start Streaming ASAP