Here's How Meek Mill Squashed His Beef With The Game
By Peyton Blakemore
December 3, 2018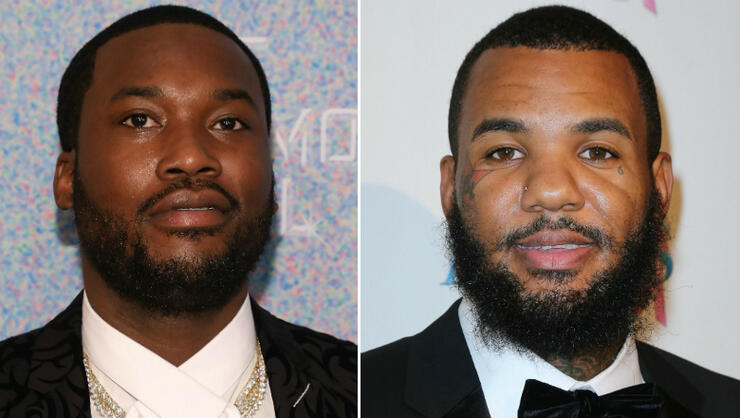 Meek Mill and The Game's feud is officially over.
On the heels of the release of his first post-prison album, Championships, Game revealed how he and his at one-time nemesis squashed their years-long beef with a simple phone call. "Had a beef wit a n***a that could've ended in bloodshed either way. We had difference but when it all boiled down, we were once friends in & out of music," the Cali rapper captioned an Instagram video of him in a club listening to Meek's music on Sunday (December 2). "As young African American men we grew in similar situations where a lifespan for us was 21 years of age & that is still the age in which most of us coming from where we come from think we'll never make it to."
Game then revealed how Meek was the one who extended an olive branch, which led them to call a truce. "I say all that to say, life is short & the day after @meekmill got out of jail, he called me & we talked for an hour. not about the beef but about new beginnings & what the future holds for us as seasoned hip-hop artists," the "Oh I" rapper explained. "That was a few months back & my n***a has done everything he said he would do in the conversation we had. Real n***a sh*t, I never wished jail on you & I was genuinely happy when you got released. I said it over the phone & I'll say it again... 'Welcome Home' n***a..."
Last week, rumors began to spread that the rappers were on good terms after Meek tweeted that he was down to work with Game on new music. "Yea why not!!!" the "Stay Woke" rapper wrote when a fan asked if they'd ever make music together again.
Meek has been on an "everything is love" tip since his release from prison earlier this year. He even patched things up with Drake, with the two rappers coming together for a song on Meek's new album.
Chat About Here's How Meek Mill Squashed His Beef With The Game