Prince George & Princess Charlotte Get Their Own Trees At Christmas
By Emily Lee
December 3, 2018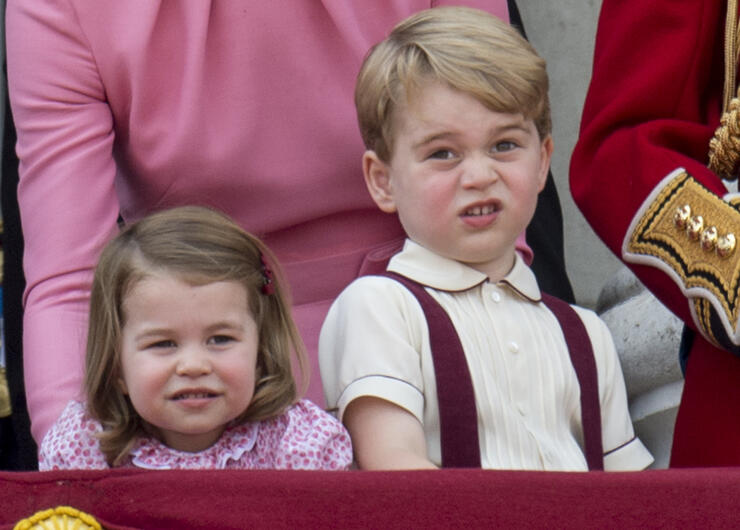 Over the river and through the woods, to Grandmother's house, we go! Well, that's what I'd be doing anyway if my grandma was Carole Middleton (aka mom of Kate Middleton), so, basically, I want to be Princess Charlotte. Why? Because Grandma Middleton makes sure all of her grandchildren get their very own trees at Christmas. Casual!
Carole gave her first interview ever and opened up about life has been like since Kate married into the royal family seven years ago. While she admits some things have changed, it sounds like she gets to be a very hands-on grandma even though her grandchildren are in line for the throne. Like all grandmas, Carole enjoys spoiling Prince George, Princess Charlotte, and Prince Louis, especially around the holidays.
Carole, who lives in a manor house 50 miles outside of London, loves having as many Christmas trees in the house as possible during the holidays. She even makes sure all her grandchildren get their own, personal trees in their bedrooms "so that they can decorate it themselves."
While this is a super fun holiday tradition, George, Louis, and Charlotte won't be spending Christmas day with Carole this year. It was rumored that they would be spending the special day with Kate's family, those stories have since been squashed. The Duke and Duchess of Cambridge, as well as their 3 children, are expected to spend Christmas with the Queen at her Sandringham estate in Norfolk.
Victoria Arbiter, royal commentator for CNN, tweeted "If Prince William & Kate are at Sandringham for Christmas this year it won't be to appease the press. It'll be because Christmas with the Queen & Prince Philip, aged 92 and 97 respectively, is growing ever more precious."
Hopefully, Prince George, Prince Louis, and Princess Charlotte will still get to see their special Christmas trees during the holiday season.
Photo: Getty