The 1975 Get Meta in "It's Not Living (If It's Not With You)" Video
By Katrina Nattress
December 3, 2018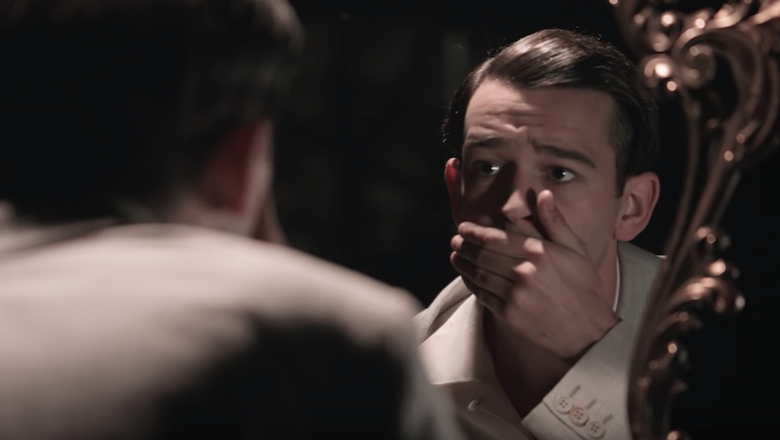 Just days after The 1975 released their highly anticipated third album A Brief Inquiry Into Online Relationships, the band shared the video for their latest single "It's Not Living (If It's Not With You)."
The visuals pay homage to the Talking Heads' concert film Stop Making Sense. The clip begins with Matty Healy waking up on a couch before a concert. When he hits the stage, dressed in an oversized suit like the one David Byrne wears in the classic Jonathan Demme movie, a number of strange, dreamlike situations occur. His mouth glues shut; his pants catch fire; he melts into his suit. But things get really meta when he opens a door, and on the other side he's on the set of the band's "Sincerity Is Scary" video, watching himself practice a dance routine that was featured in the clip.
The video ends how it begins, with the singer waking up just before his gig. But is the outcome the same? You'll have to watch the video to find out.
Watch the "It's Not Living (If It's Not With You)" video below.
Chat About The 1975 Get Meta in "It's Not Living (If It's Not With You)" Video