A Prince Music-Inspired Movie Is In The Works & It Sounds Legendary
By Peyton Blakemore
December 4, 2018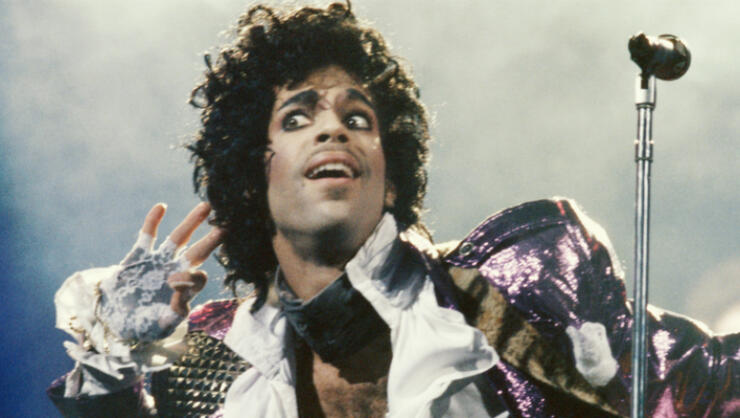 Let's go crazy! A movie inspired by Prince's music is on the way.
Universal Pictures has acquired the rights to a number of the late legend's classic songs and are already in the early stages of developing an original musical that will have a narrative driven by Prince's music. However, before fans get too excited about what may seem like a Purple Rain follow-up, sources close to the studio said the forthcoming film will not be like Prince's 1984 biographical musical drama.
According to Variety, Prince's estate and Universal "already felt that the biopic angle had largely been covered by [...] Purple Rain and wanted to do something original and outside the box." Instead, the studio is planning to do something like the Abba music inspired Mamma Mia, "with a completely original story where Prince's music helps drive that narrative."
Atom Factory's Troy Carter, the entertainment advisor of Prince's estate is set to executive produce the project alongside Jody Gerson, the Chairman and CEO of Universal Music Publishing Group, which is the exclusive worldwide publishing administrator for Prince's catalog. The President of Global Film Music and Publishing for Universal Pictures Mike Knobloch is also among the major players involved with the film, as well as Universal's Vice President of Production Sara Scott and Creative Executive Mika Pryce.
Prince died in 2016 due to an accidental overdose. He sold more than 100 million records worldwide, helping him to earn eight Grammy Awards, a Golden Globe and an Academy Award for Purple Rain, four Video Music Awards, and six American Music Awards. He was also inducted into the Rock & Roll Hall of Fame, R&B Hall of Fame and the UK Music Hall of Fame. #Legend
Photo: Getty Images