Cardi B and Offset Split: Watch Cardi's Confessional
By Sierra Marquina
December 5, 2018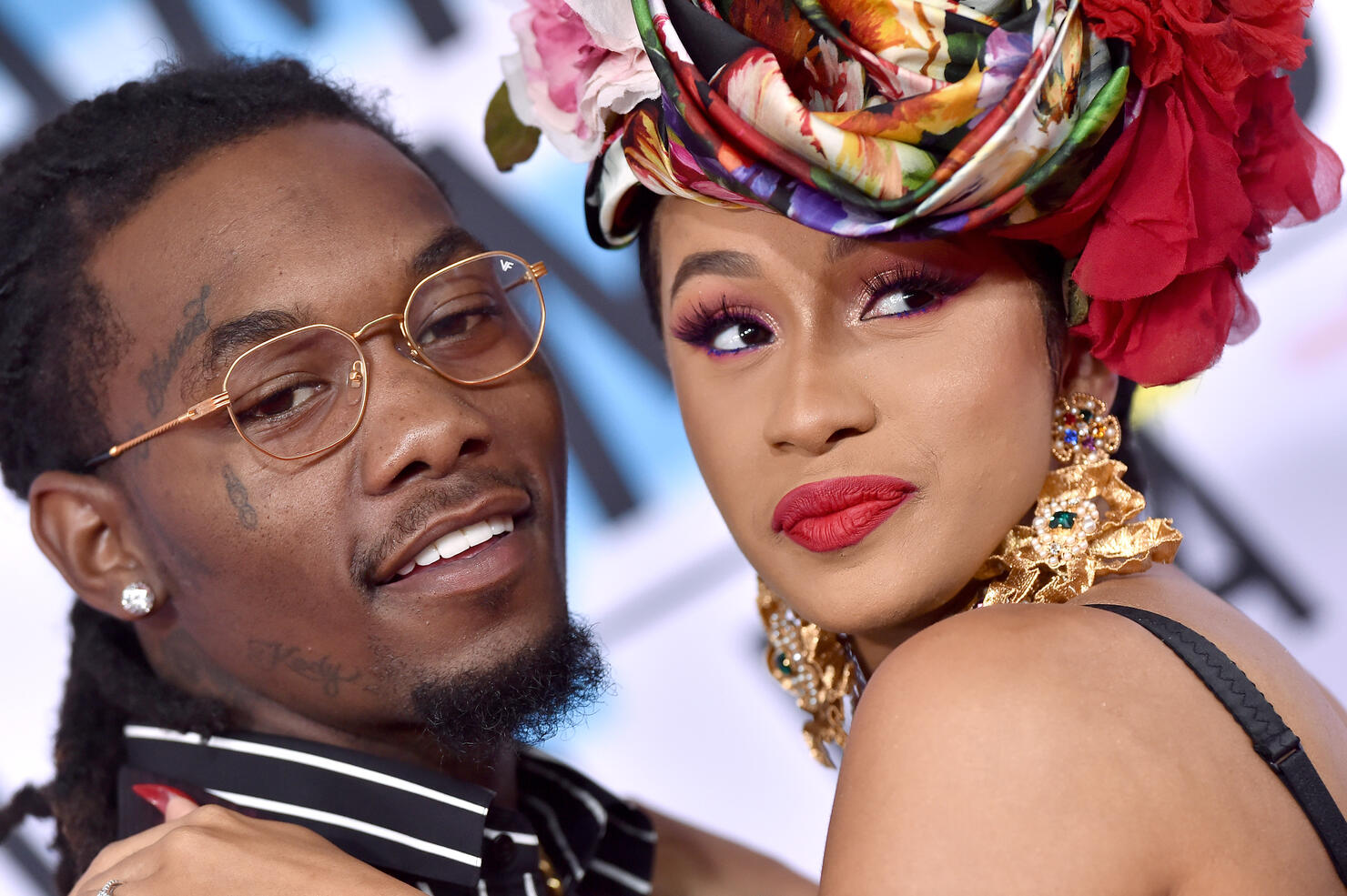 Just days after hitting the stage together at KIIS FM's 2018 Jingle Ball, presented by Capital One, Cardi B claims she's splitting from husband Offset. In a video posted to Instagram on Tuesday, December 4, the "Ring" rapper says they've called it quits after secretly marrying and welcoming baby girl Kulture earlier this year.
"So everybody been bugging me and everything. And you know, I been trying to work things out with my baby father for a hot minute now. We're really good friends and you know we're really good business partners... He's always somebody that I run to, to talk to and we got a lot of love for each other but things just haven't been working out between us for a long time," Cardi shared. "It's nobodies fault it's just I guess we grew out of love."
Offset commented on the post, writing "Y'all won."
The rapper didn't hint at any marital issues while onstage with Offset on Friday, November 30, at KIIS FM's Jingle Ball. During their performance, she called out her "husband" and sent him off stage following their performance with a sweet kiss.
Their split comes after a bevy of cheating scandals and her tell-all album Invasion of Privacy.
"Every single day there's rumors about me and my dude. And it almost drives me crazy, because I start to believe them. I don't have no proof. I don't have receipts. But I just got to know my man," Cardi told W Magazine in October. "We practically on the phone 24 hours a day. If I can't find him, I'm going to find his friend. Somebody going to answer the phone. But I cannot be feeling insecure, to a point that I would drive my dude away, because these people want that to happen."
The duo quietly married last September, but Cardi admitted she still wasn't sure of their union then.
"When I got married with my dude, we still had a lot of doubts, because our relationship is not like everybody's," she said of Offset, who also has three kids from previous relationships. "He was always traveling, and I was always traveling. We're artists. So I used to see him, like, twice a week, and, you know, he's known for having different women, and I'm known for, like, not taking s--t from guys. But we really loved each other, and we was scared to lose each other."
Updates to come.