Watch Scotty McCreery Take On Ed Sheeran's 'Shape Of You'
By Paris Close
December 4, 2018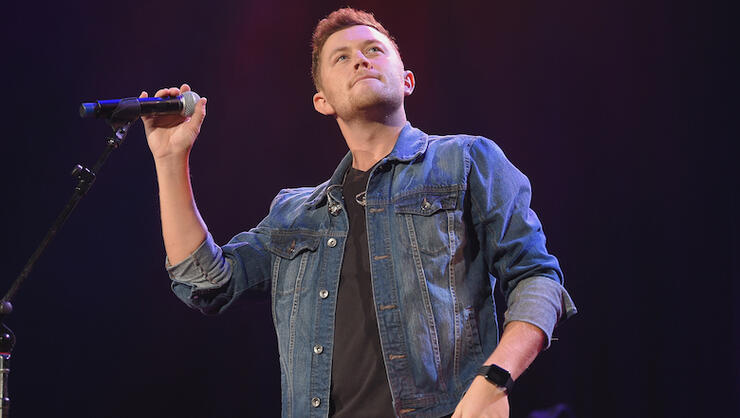 Scotty McCreery kicked off his "Seasons Change Tour" with a surprising cover.
The 25-year-old American Idol alum, who embarked on the trek in support of his fourth studio album Seasons Change over the weekend, shocked concertgoers at Aztec Theatre in San Antonio last night (December 3) when he burst into "Shape of You" by Ed Sheeran.
That's right. Instead of belting one of his own signature melodies, the country sensation broke out with a hit by the pop titan himself — but not without adding his trademark twang to the English singer-songwriter's upbeat original.
In the fan-recorded clip, shared below, the "Trouble with Girls" crooner can be seen strutting and swaying onstage along to the tune's smooth cadence as he slows down the lyrics to give the track a rhythm and groove of his own.
Watch McCreery's cover below.
McCreery's fans can probably anticipate Sheeran's 2017 smash single to be a part of his setlist as his jaunt proceeds because days before, the "I Love You This Big" star was filmed performing the same song at his showcase in Dallas, Texas last week.
It's an interesting song choice for the artist whose yet to veer completely into pop terrain himself, but has ever-so-lightly tapped into the genre with feel-good records like "See You Tonight" and "Feelin' It."
In any case, we're crossing our fingers for more Sheeran-inspired covers from McCreery in the future!
Photo: Getty Images
Chat About Watch Scotty McCreery Take On Ed Sheeran's 'Shape Of You'