R. Kelly's Ex Speaks Out After 'Surviving R. Kelly' Screening Evacuated
By Peyton Blakemore
December 5, 2018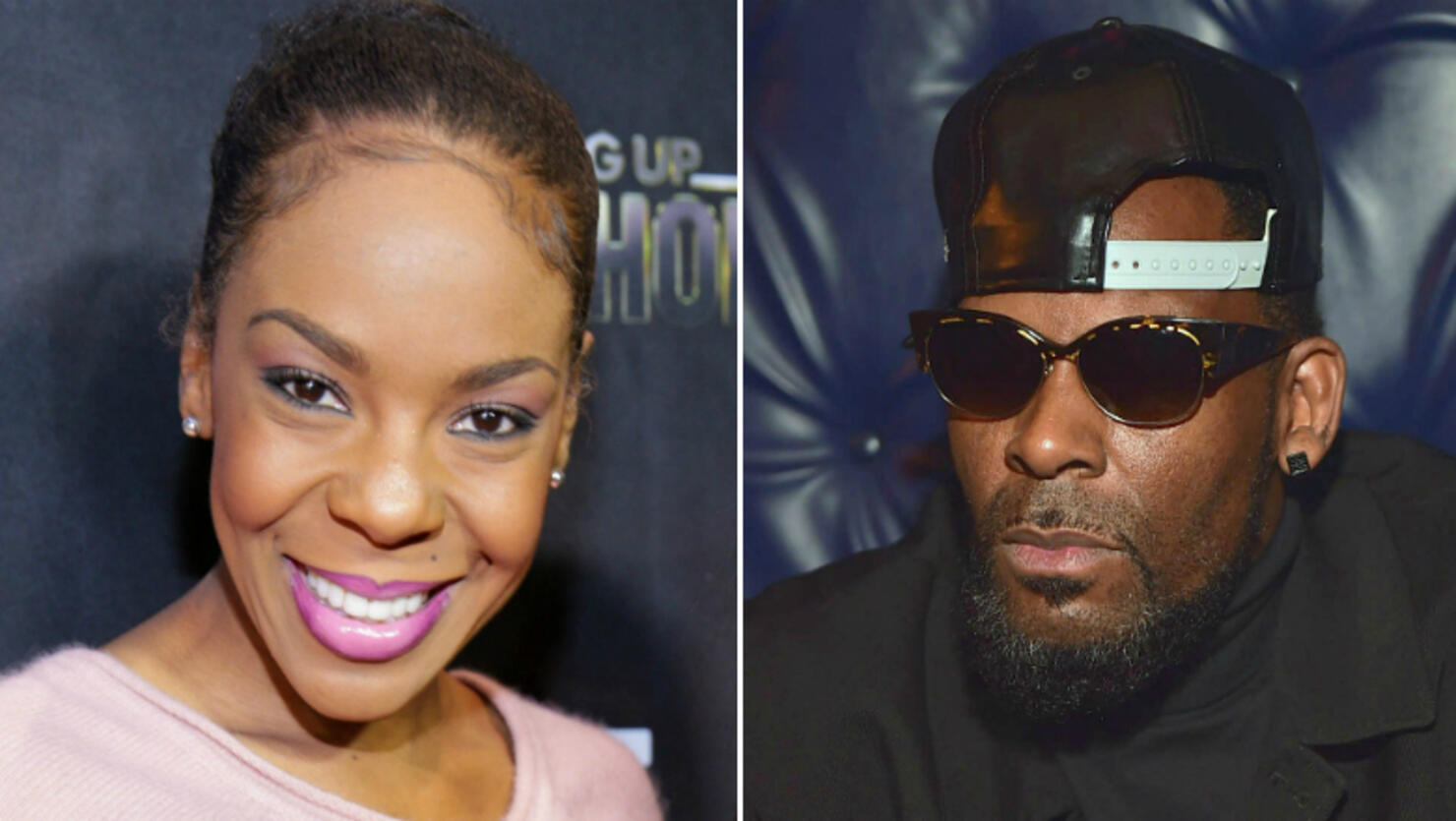 Drea Kelly will not be silenced.
Following the evacuation of the New York City screening for Lifetime's upcoming documentary series "Surviving R. Kelly" (which is six-part, three-night documentary series that tells the stories of seven women who have accused the "I Believe I Can Fly" singer of sexual misconduct and abuse), R. Kelly's ex-wife spoke out about how she believes her ex-husband is connected to the gun threats that shut the screening down.
"I can't speak to what he would or would not do because I don't know what his mindset is right now," she told Variety. "But I would say that I don't believe in happenstance, I don't believe that anything is a coincidence. I do believe that in some shape, form or fashion it is connected to him. Now, whether he orchestrated it or not, that I cannot say. But I just do not believe in coincidences. Of all the theaters, of all the nights, of all the premiers, it happened with us."
Roughly 20 minutes into the docu-series' Tuesday (December 4) evening screening, the venue received two anonymous, threatening calls that stated someone had a gun in the theater. The police were immediately called and the theater was evacuated. "It was very painful for the survivors that they were not able to share their stories," a source told Variety as all seven R. Kelly accusers — Drea, Kitti Jones, Asante Jones, Faith Rodgers, Lizzette Martinez, Lisa Van Allen, and Jerhonda Pace — were present and set to share their stories on a panel at the event.
So...Y'ALL ARE NOT GOING TO BELIEVE THIS!
Tonight was a private screening of the @lifetimetv documentary #survivingRkelly where his survivors, parents of survivors, and folks featured in the doc were gathered and a BOMB THREAT was called in and the event shut down. #muteRkelly

— Tarana (@TaranaBurke) December 5, 2018
"At tonight's premiere of Lifetime's documentary series 'Surviving R. Kelly' at NeueHouse Madison Square, several anonymous threats were called in. As a precaution, the network elected to evacuate the building. The safety and security of our panel, guests and staff is of paramount importance to Lifetime," the network said in a statement following the incident.
The venue also released a statement, saying, "NeueHouse has always existed to celebrate creatives, entrepreneurs and activists with important and meaningful stories to share. The safety of our storytellers and of our members is always our first priority. Tonight was no different. Despite non-credible threats called in during tonight's screening, we followed appropriate safety protocols in collaboration with the NYPD and elected to postpone the event. We stand by the creative women bringing these heroic stories to light."
Photo: Getty Images