Chrissy Teigen Wasn't Sure She Wanted Her Kids To 'Believe in Santa'
By Emily Lee
December 6, 2018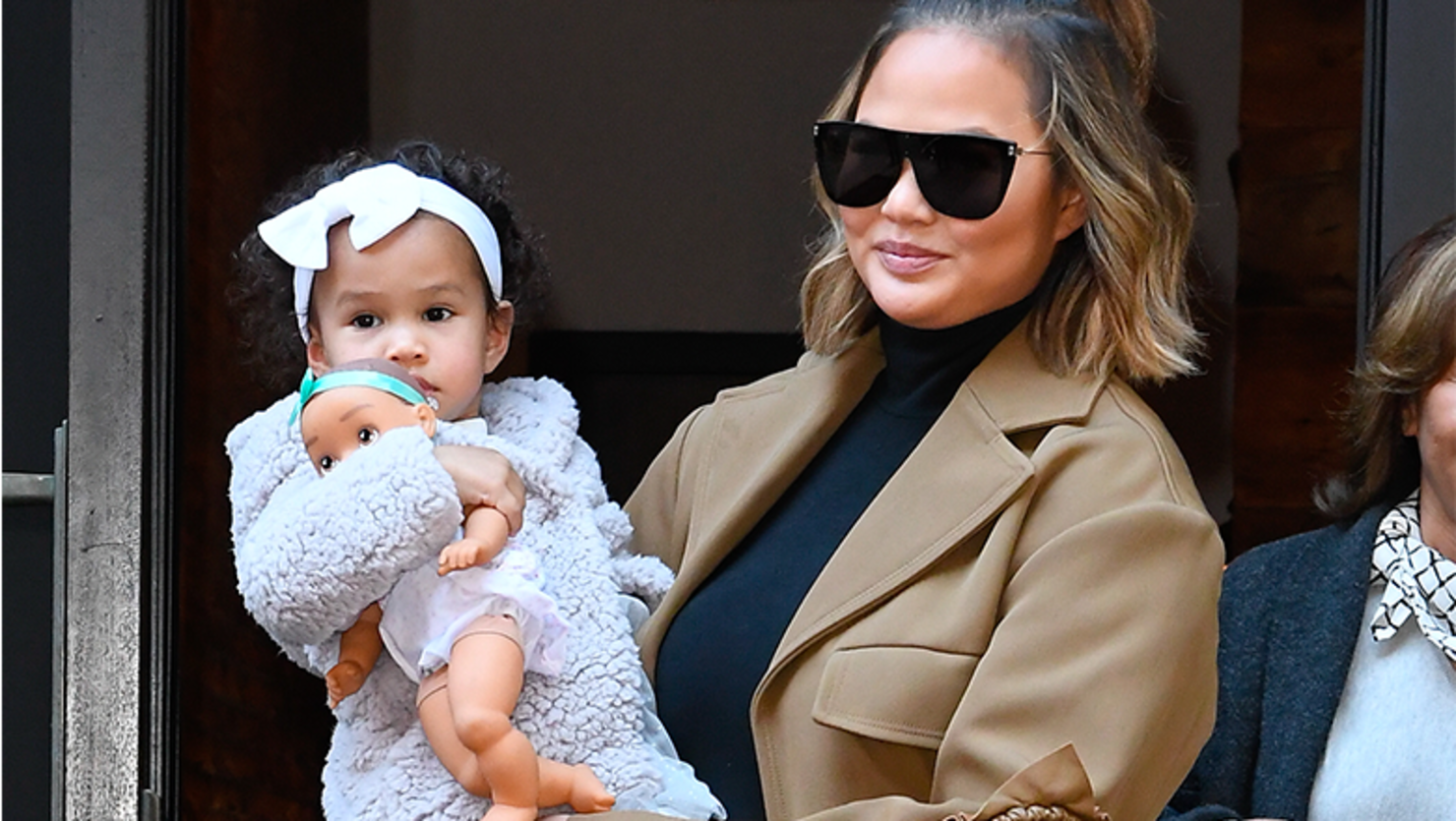 Experiencing the holidays with young children is like getting the chance to a kid again yourself. For Chrissy Teigen, that sentiment is all too real. During a Q&A session at the Chase Unlimited Rewards #OneLessThing Holiday Pop-Up Shop in New York City, the mom-of-two opened about the holidays with her 3-year-old daughter Luna and infant son Miles. While Chrissy admitted she's "excited to shop for" her kids because she can't wait to "see them get excited about something," she also opened up about being unsure if she wants her kids to believe in Santa Claus.
Chrissy, along with her husband John Legend, are "establishing traditions" now that Luna is old enough to understand the concept of holidays. "She's just learning about Santa. I didn't even know if I wanted her to believe in Santa. … I had no idea which way I wanted to go with it," she explained said. "John and I are just like, 'I don't know, we'll figure it out when she asks, I guess.'"
"It's definitely a stressful time," Chrissy said. "But I think now that Thanksgiving is over we can really focus and hone in on Christmas and gift-giving and just being around family."
No matter how Chrissy and her family decide to celebrate the holidays, they're sure to have a wonderful time celebrating. It's hard not to when your kids are as adorable as Luna and Miles. Maybe they'll even watch their own Christmas special together...or listen to John's new Christmas album. That's my plan, anyway.
Photo: Getty