Taylor Swift & Hayley Kiyoko Team Up For Acoustic "Delicate" Performance
By Nicole Mastrogiannis
December 6, 2018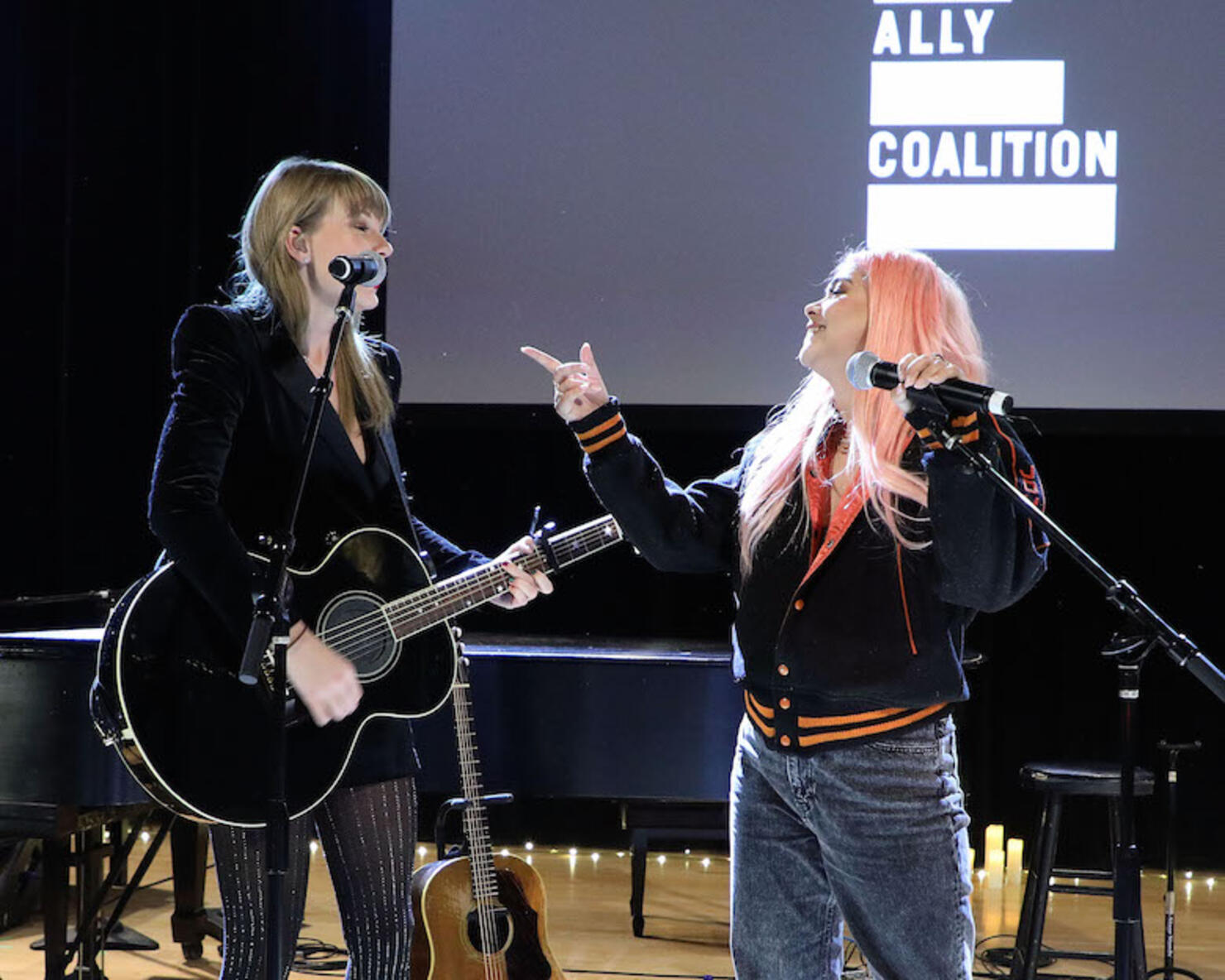 During her "reputation Tour" over the summer, Taylor Swift surprised fans at Gillette Stadium in Foxborough, Massachusetts with a special guest appearance from Hayley Kiyoko. Now, Kiyoko has returned the favor and performed "Delicate" with Swift during Jack Antonoff's Ally Coalition Talent Show in New York City.
T-Swift surprised the crowd when she walked out on stage to join Hayley for a stripped-back acoustic version of "Delicate," a single off of her reputation album. Both Taylor and Hayley (Tayley?) sang while Swift played the guitar.
According to NME, before beginning the song, Swift told the crowd, "It's so great to be at this incredible show." She added, "Her family's in the audience, so Hayley's killing it, right?
Later on, sharing some footage of the performance on her Instagram stories, Hayley shared of the special serenade, "This was UNREAL."
This year marked the Ally Coalition's fifth annual talent show, organized by Jack Antonoff. The event raises funds, and more importantly awareness, for the LGBTQ organization. In a statement on their website, The Ally Coalition says, "Through tours, special events, and online campaigns, we highlight systemic inequality, organizations supporting LGBTQ youth, and opportunities for fans to engage."
The 2018 Ally Coalition talent show also featured performances from artists including Rostam, Regina Spektor, and Lana Del Rey. Lana actually debuted some new country songs she had worked on with Antonoff.
Watch Taylor Swift and Hayley Kiyoko's acoustic performance of "Delicate" above!