Alessia Cara's Version Of 'I Want A Hippopotamus For Christmas' Is Iconic
By Peyton Blakemore
December 8, 2018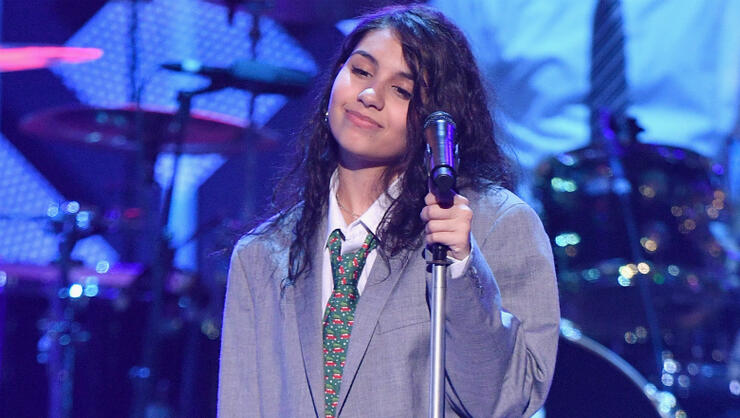 As well all know, "I Want A Hippopotamus For Christmas" is the unofficial song of the holiday season. So, when Alessia Cara hit the 2018 iHeartRadio Jingle Ball Presented by Capital One stage on Friday (December 7), she put her own spin on the classic hit that was, dare I say... iconic!
For her rendition of the holiday classic, Alessia switched things up by slowing the song down a bit to fit her ever-so-chill vibe. Her raspy tone also gave the song a different sound that had me wishing for an actual Alessia "I Want A Hippopotamus For Christmas" studio-recorded version.
In addition to the Christmas jam, the Pains of Growing Singer performed a few of her chart-topping hits including, "Here," "Growing Pains," "Not Today," "Scars to your Beautiful," and "Stay."
"Trust My Lonely" was also included in her Jingleball setlist. The track holds a special place in Alessia's heart as she recently explained the self-written song's emotional origins in an interview with Billboard. "I was feeling a lot of voices of doubt around me and in turn I started doubting myself," she said. "I learned I had to have more trust in myself and I decided to take all of those voices of doubt from others and within myself and pretend I was breaking up with someone, like a reminder to trust myself and not think too hard and that I can be okay on my own, whether it's with writing an album or living life."
Relive all of the amazing 2018 iHeartRadio Jingle Ball performances and more during an exclusive nationwide television special on The CW on December 16th at 8 p.m. ET/PT.
Photo: Getty Images
Chat About Alessia Cara's Version Of 'I Want A Hippopotamus For Christmas' Is Iconic