Shawn Mendes Reacts To His First Grammy Nom: I Was So Overwhelmed
By Emily Lee
December 7, 2018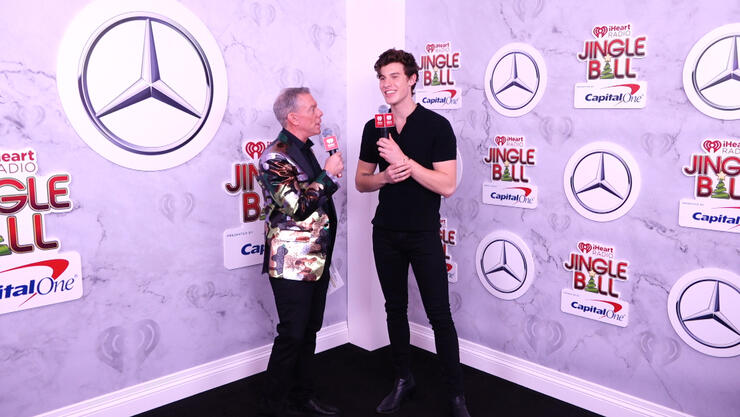 The first time Shawn Mendes was called a Grammy Nominated artist was by Elvis Duran backstage in the Mercedes-Benz Interview Lounge at our iHeartRadio Jingle Ball. The "In My Blood Singer" received his very first nod from the Recording Academy on Friday morning (Dec. 7) and is celebrating with a performance on the iconic Madison Square Garden Stage. It's a pretty good day to be Shawn Mendes, TBH!
The 20-year-old pop star opened up about what it was like to find out he was nominated for best pop vocal album for his self-titled album. "I was more overwhelmed than I'd like to admit I was. I was so overwhelmed," Shawn said. "You don't even realize how much it means until you get it, you know? Everyone likes to play it cool, like, 'it's okay. If it doesn't happen, it doesn't happen.' And then it happens and you're, like, 'oh my God, my heart.'"
He has no plans to play it cool, either, simply because, "there's no reason to play it cool. It's the coolest thing in the world. I'm on cloud nine all day."
Congratulations on the nomination, Shawn!
Chat About Shawn Mendes Reacts To His First Grammy Nom: I Was So Overwhelmed