Shakira Reportedly Facing Criminal Tax Fraud Charges
By Hayden Brooks
December 10, 2018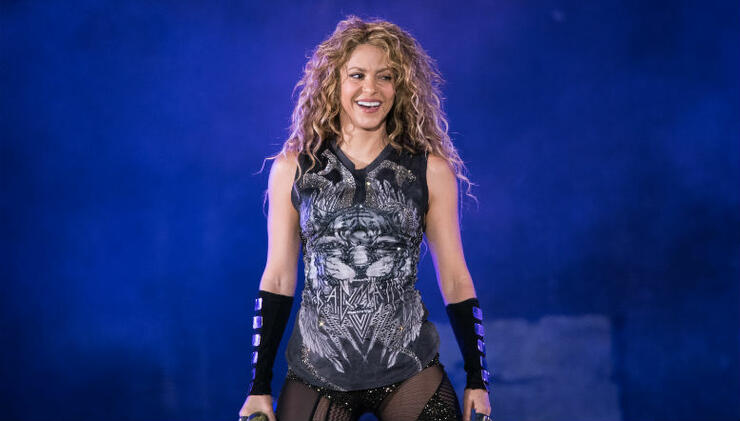 It's been years in the making, but it seems like Shakira's alleged failure to pay 14.5 million euros to the Spanish government will see reportedly see the pop star face criminal tax fraud charges, as per a report from Spain's El Pais newspaper, which was published on Friday (December 7).
As per the report, authorities have notified the singer's attorney of the charges, revealing that the information arrives from insiders "close to the proceedings." The debacle boils down to whether or not Shakira resided in Spain between 2011 and 2014. If she spent at least 183 days in Spain, she would be considered a fiscal resident of the country and liable to pay taxes on all of her global income to the Spanish tax agency. According to reports, the star filed taxes with residence in the Bahamas rather than living with her partner, Gerard Pique, in Barcelona. Shakira's defense has stated that she was away from Spain for most of those years and that her income arrived from abroad ventures.
Additionally, the singer's representative differentiated what they called "discrepancies between PricewaterhouseCoopers (PwC) and the Spanish Tax Agency regarding Shakira's fiscal status in Spain and a possible forthcoming legal complaint" via a statement. "Shakira has at all times fulfilled her tax obligations and owes no money to the Spanish Treasury," the note read. "As soon as she was made aware of the amount that according to the Tax Agency she owed, as a gesture of good faith, she made the payment in full, and, therefore, there are currently no monies owed."
Still, Shakira's name was tossed around in 2017's "Paradise Papers," which revealed celebrities and politics involved in offshore financial dealings to avoid tax.
Chat About Shakira Reportedly Facing Criminal Tax Fraud Charges