Meghan Markle Faces Backlash For Cradling Her Baby Bump
By Emily Lee
December 11, 2018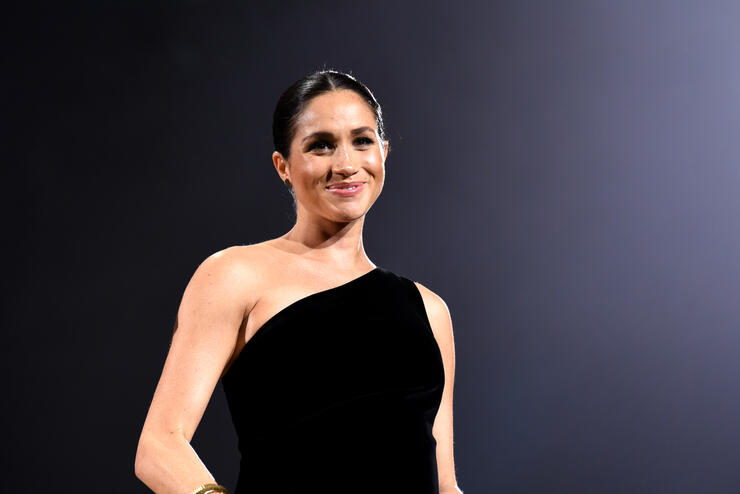 Meghan Markle made a surprise appearance at the British Fashion Awards at Royal Albert Hall in London on Monday (Dec. 10). The Duchess of Sussex, who is pregnant with her first child, was on hand to honor Givenchy's Clare Waight Keller (aka the designer of Meghan's iconic wedding gown.) Meghan looked stunning, of course, in a black, one-shoulder Givenchy gown as she presented her friend with a prestigious award.
Though many were delighted to see Meghan at Royal Albert Hall, the Duchess quickly faced backlash for cradling her baby bump and wearing dark nail polish. According to some critics, these photos of Meghan sweetly touching her baby bump are "fake" and some even said they show that Meghan is "such an actress."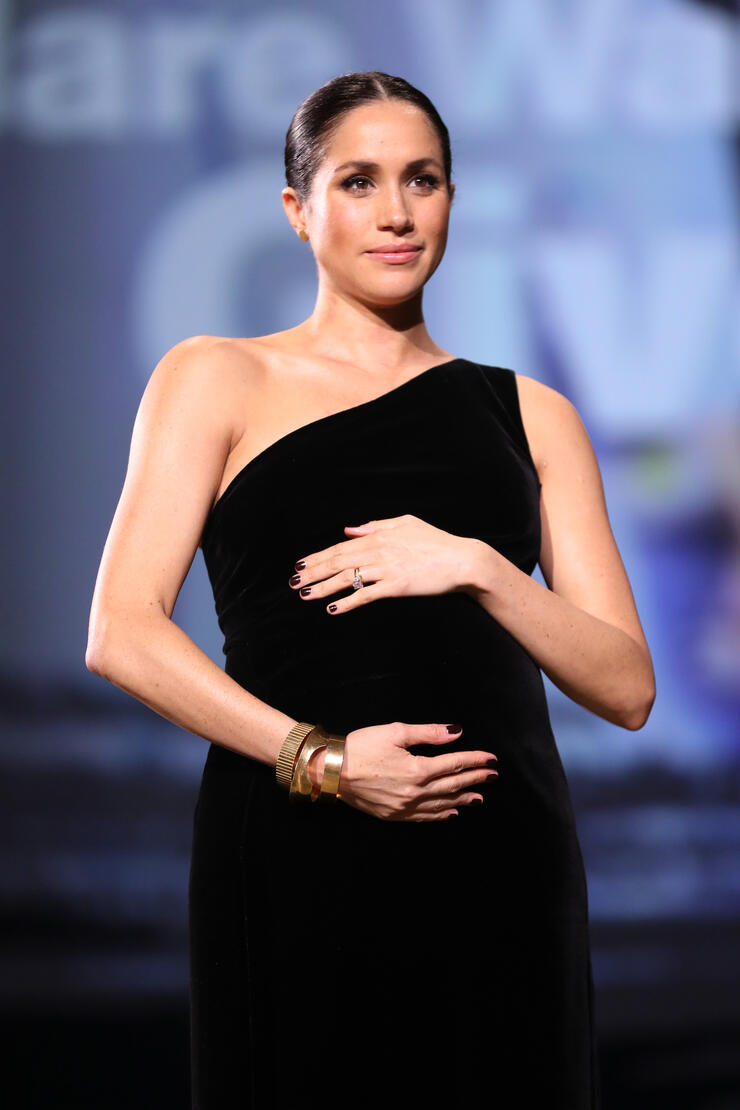 As Yahoo points out, Khloe Kardashian faced similar backlash when she was pregnant with her first child, as well. Khloe was able to clap back at her haters, telling them she'd "touch my bump and love my bump as often I choose," as well as pointing out that she struggled to get pregnant for a long time and was simply enjoying that special time in her life. This is also Meghan's first pregnancy, so, it's pretty normal that she can't help but cradle her growing bump.
As for Meg's dark nail polish, it's known that Queen Elizabeth II prefers that royal ladies wear light colored nail polish. The Queen has never been seen wearing a darker shade of polish and is known to prefer Essie's Ballet Slipper shade. Since becoming engaged to Prince Harry in November of 2017, Meghan has followed that particular royal protocol though she's been known to break a royal rule here and there. At the end of the day, it's just nail polish, after all.
Photo: Getty
Chat About Meghan Markle Faces Backlash For Cradling Her Baby Bump