Nicki Minaj Defends New Boyfriend Over Being Registered Sex Offender
By Peyton Blakemore
December 11, 2018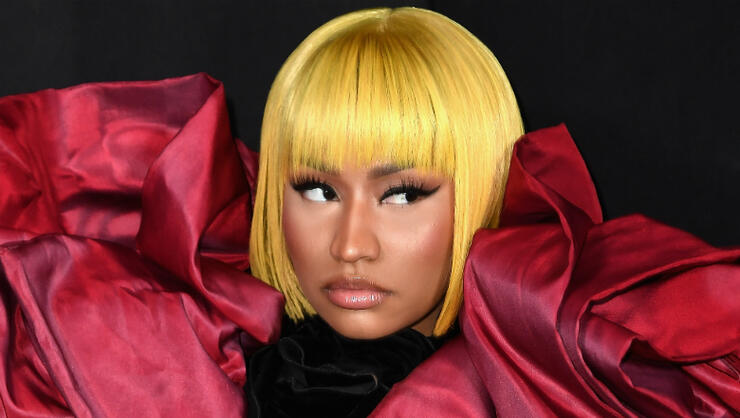 Nicki Minaj couldn't care less about what the public thinks of her new boyfriend, Kenneth Petty.
On Monday (December 11), after the "Barbie Dreams" rapper went Instagram public with her fresh relationship, she was bombarded with criticism of her 40-year-old beau, who she's reportedly known since high school. Fans began slamming Kenneth, and Nicki, over his troubled past, which, as TMZ reported, includes convictions for manslaughter and attempted rape.
Kenneth, who is currently a registered sex offender, was convicted of first-degree attempted rape in April 1995. He reportedly used a sharp object when he tried to force his female victim to have sexual intercourse. Kenneth was 16 at the time and so was the victim. He served nearly four years in prison for the crime. After he was released from that sentence, Kenneth would later go on to serve another seven years in prison for first-degree manslaughter. He was released in 2013.
Nicki addressed her man's troubled past on Instagram Monday, responding to a commenter who came to her and Kenneth's defense. "He was 15, she was 16... in a relationship," Nicki wrote. "But go awf, Internet. y'all can't run my life. Y'all can't even run y'all own life. Thank you boo." The Queens native also posted two photos of her and Kenneth with the caption: "Oh they wanna talk? Let's give'm sumthn to talk about. *Shania voice*"
As previously reported, the "Chun-Li" rapper made her relationship with Kenneth Instagram official over the weekend, sharing a series of photos and videos of the two celebrating her 36th birthday while on vacation. "Did you ever make it out of that town where nothing ever happens? ... it's no secret... that the both us... are running out of time...," Nicki captioned a photo of her with her leg and arms wrapped around her new boo. She also shared a second photo of Kenneth by himself that showed him staring off into the distance.
Nicki and Kenneth first sparked dating rumors last month when she shared a photo them hanging out to her Instagram. "Ya know da phkn vybez," she captioned the shots.
Photo: Getty Images
Chat About Nicki Minaj Defends New Boyfriend Over Being Registered Sex Offender