Ellen DeGeneres Is Considering Retiring From Her Talk Show
By Emily Lee
December 12, 2018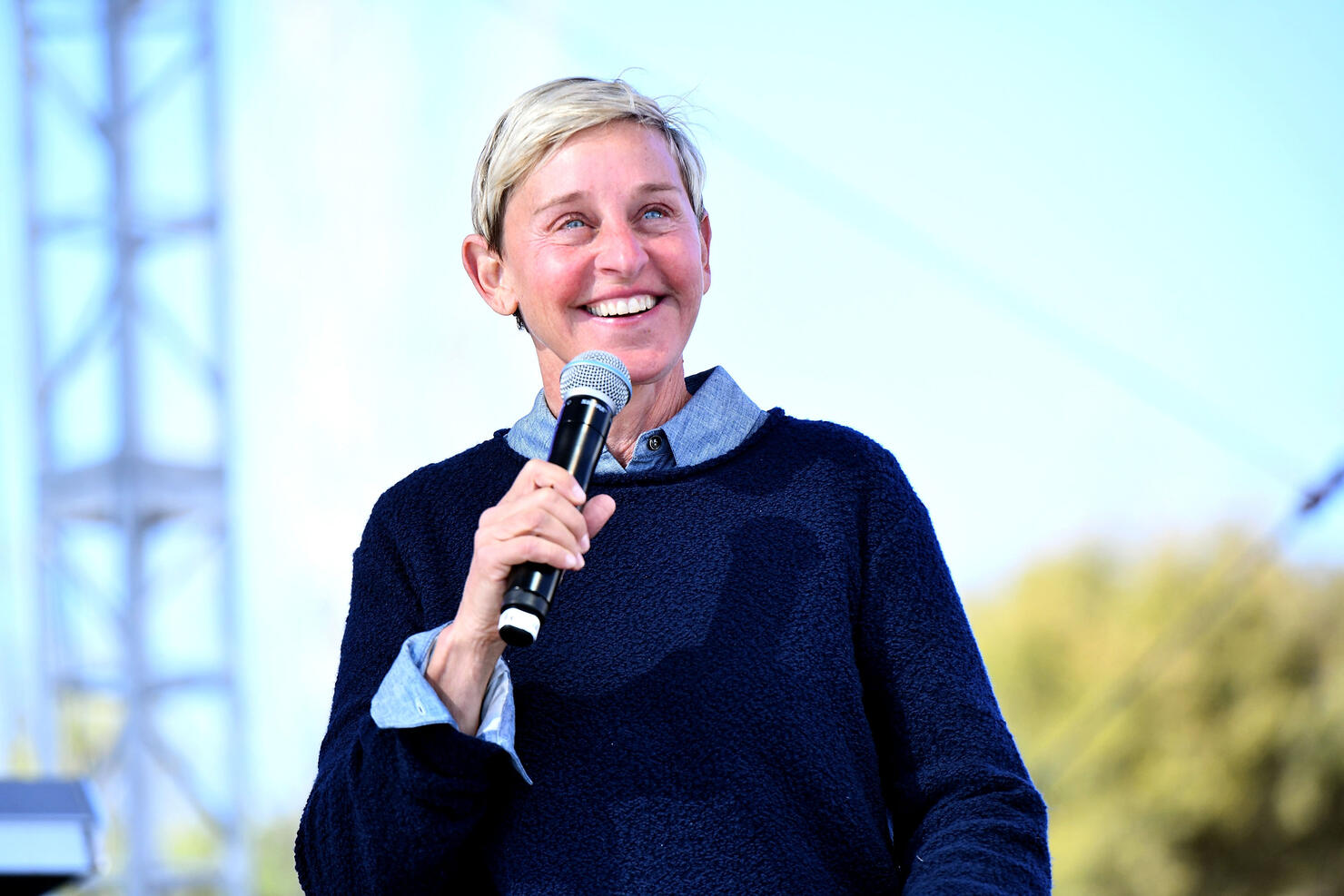 Can you imagine a world without The Ellen DeGeneres Show? It's hard to picture an Ellen-less existence, but it might be happening sooner than you'd like. According to a new interview with The New York Times, Ellen DeGeneres is considering retiring from her insanely popular daytime talk show.
Since the contract for her hit show is up in 2020, Ellen is taking all of her options into consideration. The comedian spoke about seeking advice from her wife, Portia de Rossi, as well as her brother Vance DeGeneres, on her next career move. The only problem? They both have different ideas about whether Ellen should renew her contract or not. Portia believes Ellen is ready for a new challenge, while her brother believes Ellen should keep the show going.
"She gets mad when my brother tells me I can't stop," Ellen explained during her interview.
"I just think she's such a brilliant actress and standup that it doesn't have to be this talk show for her creativity," Portia told the NYT. "There are other things she could tackle. I don't see the end of her show as her career ending."
Ellen also seems ready to face new challenges in her career. She's getting back into stand up comedy with a highly anticipated Netflix and hopes to do more acting in the future. She's best known for voicing Dory in Finding Nemo and Finding Dory, however, she's ready to try her hand at new characters. She has her sights set on "someone unappealing" for a character in a movie. As for Portia? She can see her wife getting into radio or podcasts, as well.
We'll just have to wait and see if Ellen decides to renew her talk show. Maybe she'll follow in Oprah's footsteps and create her own network. Only time will tell!
Photo: Getty