Is There A 'Good Burger' Sequel On The Way?
By Lauren Crawford
December 12, 2018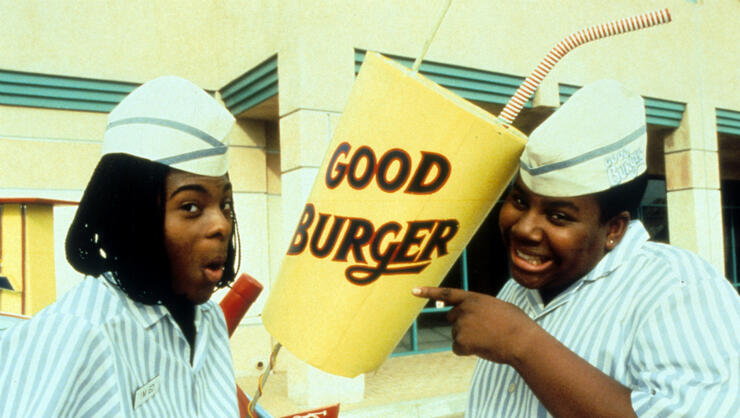 "Welcome to Good Burger home of the Good Burger. Can I take your order?"
While Good Burger fans have been trying to speak a Kenan Thompson and Kel Mitchell Good Burger reunion into existence for years — fans even recently started a rumor that a confirmed sequel was on the way — we're here to tell ya, it's not happening — at least for now.
According to TMZ, "there has been NO movement on a Good Burger sequel because there has been so much turnover" at the top of Nickelodeon's leadership. While sources told the news site that longtime Nick producer Dan Schneider pitched the sequel idea, he no longer works at the network to make it happen. The insider added that there has been NO real conversation amongst Nick executives about it.
So, just how did this horribly cruel and ultimately disappointing rumor about a Good Burger sequel start? Well, look no further than Good Burger stars themselves Kenan and Kel. During a recent interview on Watch What Happens Live, Kenan made it seem like initial headway had been made for a Good Burger 2. "We've been talking about [a Good Burger sequel] for a long time," he told Andy Cohen. "We've had meetings about it, so it's in the higher powers' hands cause we've both said that we're down to do it." (If only they were the ones calling the shots!)
Earlier this year, Kel also suggested Nick was in talks to bring the millennial fav movie back to the small screen. "The conversations have started," he told BuzzFeed in March. "There's something in the water, everything's coming back. It will definitely be awesome and there was a meeting!"
Photo: Getty Images
Chat About Is There A 'Good Burger' Sequel On The Way?