Mitchell Tenpenny on 'Vulnerable & Honest' Album 'Telling All My Secrets'
By Taylor Fields
December 14, 2018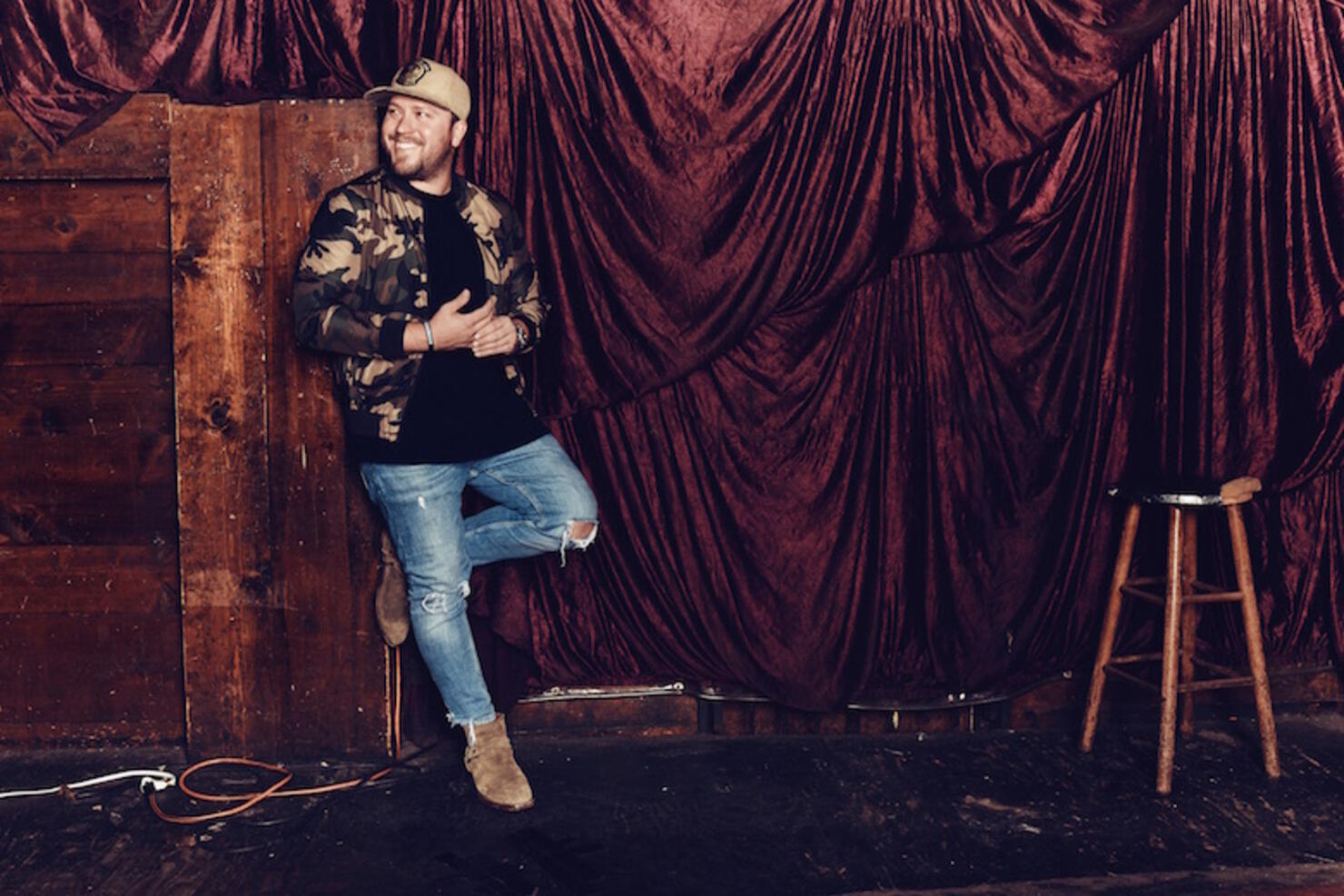 Mitchell Tenpenny is sending all of his best kept secrets out into the world. The country signer/songwriter has officially released his major label debut album, Telling All My Secrets, via Columbia Nashville and Riser House Records.
Telling All My Secrets showcases eleven new songs, including is hit lead single "Drunk Me." Earlier this year, Tenpenny explained to iHeartRadio of the track (which is inspired by a true story), "When you have a heart break and you head to the bar to try to drink them off your mind, and it never works out. Me, personally I, you know, you take a couple shots, the next thing you know you're just thinking about them even more. So I wanted to write that song about someone who quit drinking for a little bit to stand a chance of getting over somebody."
Certainly a relatable song, fans have been sharing with Tenpenny how the song has helped them through a breakup, which is what the Nashville native explains "means to the world" to him after having released it. He tells us, "The live shows have been insane. Hearing the words sung back to you from the beginning of the song is a dream come true. Something you write in a little room that you never expect anyone to hear and then hearing people sing back every word, it's just a crazy feeling. It's what what makes shows amazing and I'm loving every second of it. Especially when you get a text from somebody, or you get a DM through your Instagram box that says, 'This song's helped me through a break up or a hard time.' I mean, that's why we write songs. That's why we do this. And it means the world that someone has taken the time to hear your song, that they've taken something from [it]. Because I've always had those songs that I took something from. And to finally have that song that's helping someone else it means the world."
Mitchell's album title, Telling All My Secrets, has a double meaning. He explains that the title track, "Telling All My Secrets," helped to sum up the entire record, but also, it's a title that feels the most vulnerable, this being his major label debut to the world. Tenpenny explains, "This is my first record. It's my first in the release to the world, and I just wanted to be vulnerable and be honest with it. And that's exactly what this record is. It's just a bunch of experiences in my life, and it's things that not a lot of people would say I feel like, but I feel like people want to hear. And when it came down to picking the record, that was one of my favorite songs on the record as well. It just kind of took care of the entire record. It says exactly what I wanted to say with it. And so, basically I'm just telling you everything I want to tell the world that I haven't really been saying much, just been bottling up, and now I get to put it in a full length record."
Telling All My Secrets has been a long time coming for Mitchell, after writing professionally for the last six years. He tells us, "Collecting so many songs and to finally put together 12 songs of what I want to say to the world is just an amazing experience. I know it's extremely unique and I'm very grateful for it, but this is just something I've been wanting to do for a long time. I'm ready for the world to hear it. I put a lot of heart and soul into this, and my producer and all our co-writers. This is something that we figure people could relate to, and that's what the goal of this record was."
Speaking of co-writers and producers, working with many of his friends has been Tenpenny's favorite part of putting together Telling All My Secrets. These friends include Jordan Schmidt, Paul DiGiovanni, and Sam Sumser. Writing credits on this album also include Devin Dawson and Hillary Lindsey, among others. Mitchell explains, "All the people I wrote these songs with and I produced this with are guys and girls that I came up in the industry with. It's a special time in the industry where we get to kinda explore and try new things. And I got to use Jordan Schmidt and Paul DiGiovanni as my producers, two of my best friends, and we just kinda got to have fun in the studio. I think the fun, the best part about making this whole record was doing it with all of our best buddies and now we have a full record. It's just like here's something we did as friends and I think that's definitely, probably my favorite part about making the whole album."