Robin Thicke & Pharrell To Pay $5 Million In Final 'Blurred Lines' Verdict
By Hayden Brooks
December 13, 2018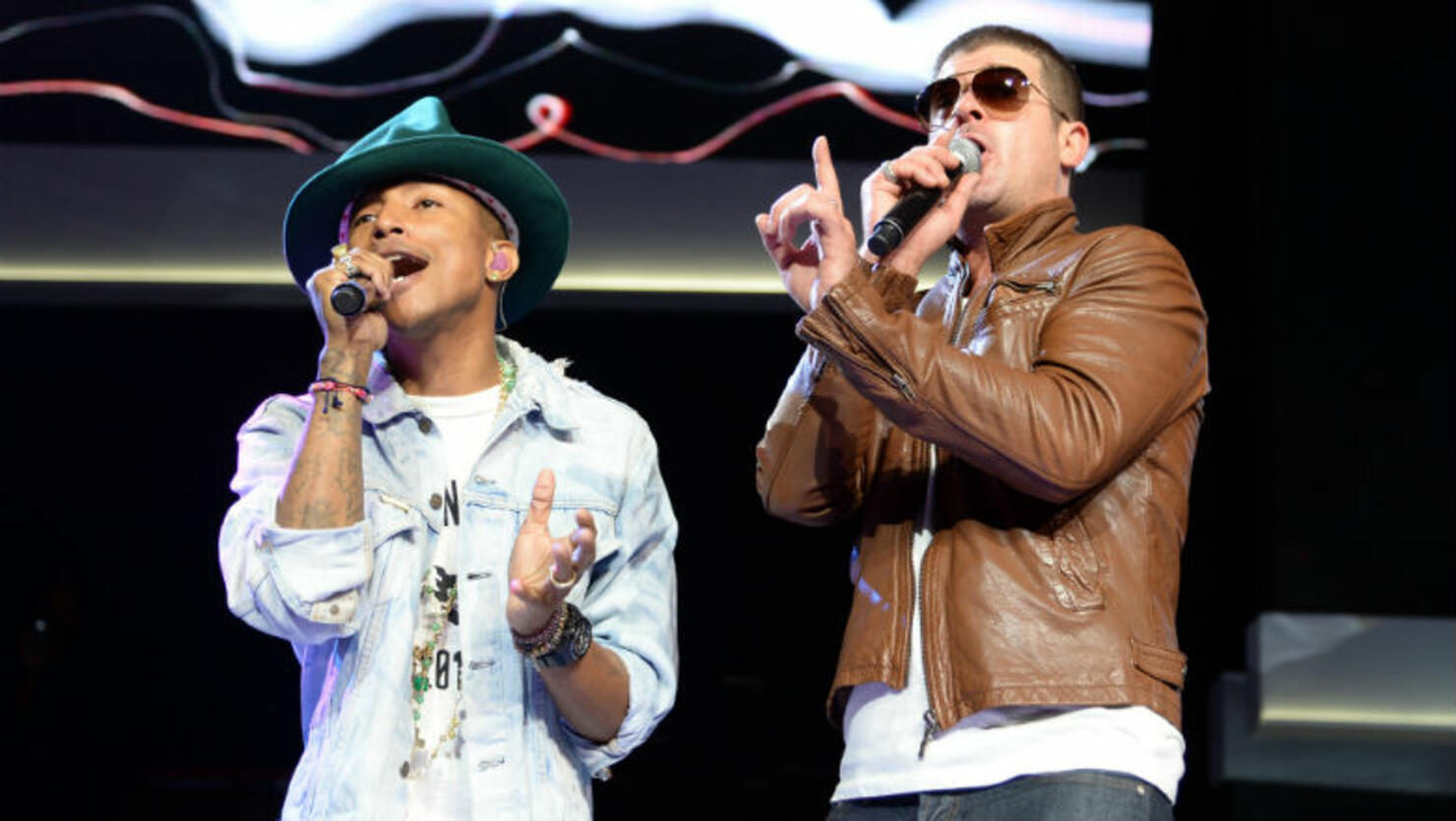 After five long years, the legal battle over the copyright of "Blurred Lines" between the Marvin Gaye family and Robin Thicke and Pharrell Williams has ended with a final judgment of $5 million owed to the Gaye estate.
As per a Monday (December 10) judgment from U.S. District Judge John A. Kronstadt in California, Thicke, Williams and Williams' More Water From Nazareth Publishing company are jointly responsible to pay Gaye's family damages of nearly $2.9 million. While Thicke was also ordered to pay more than $1.7 million, Williams and his publishing company was ordered to pay $357,631 in separate awards to the Gaye estate. If you do the math, the entire debacle over the 2013 hit in comparison to Gaye's 1977 staple "Got to Give It Up" brings the total award to $4,983,766.85. Additionally, the Gayes are now entitled to half of all the royalties that "Blurred Lines" receives in the future.
Back in 2016, Thicke and Williams appealed a jury verdict from 2015 that decided the pair owed $7.4 million to the estate. Even though the judge reduced it to $5.3 million, a federal appeals court upheld the verdict in March 2018. Fast forward to Monday and the two seemingly still have to fork over more or less the same amount of money.