Pink Rips Fan For Shaming Husband Carey Hart's Parenting Skills
By James Dinh
December 14, 2018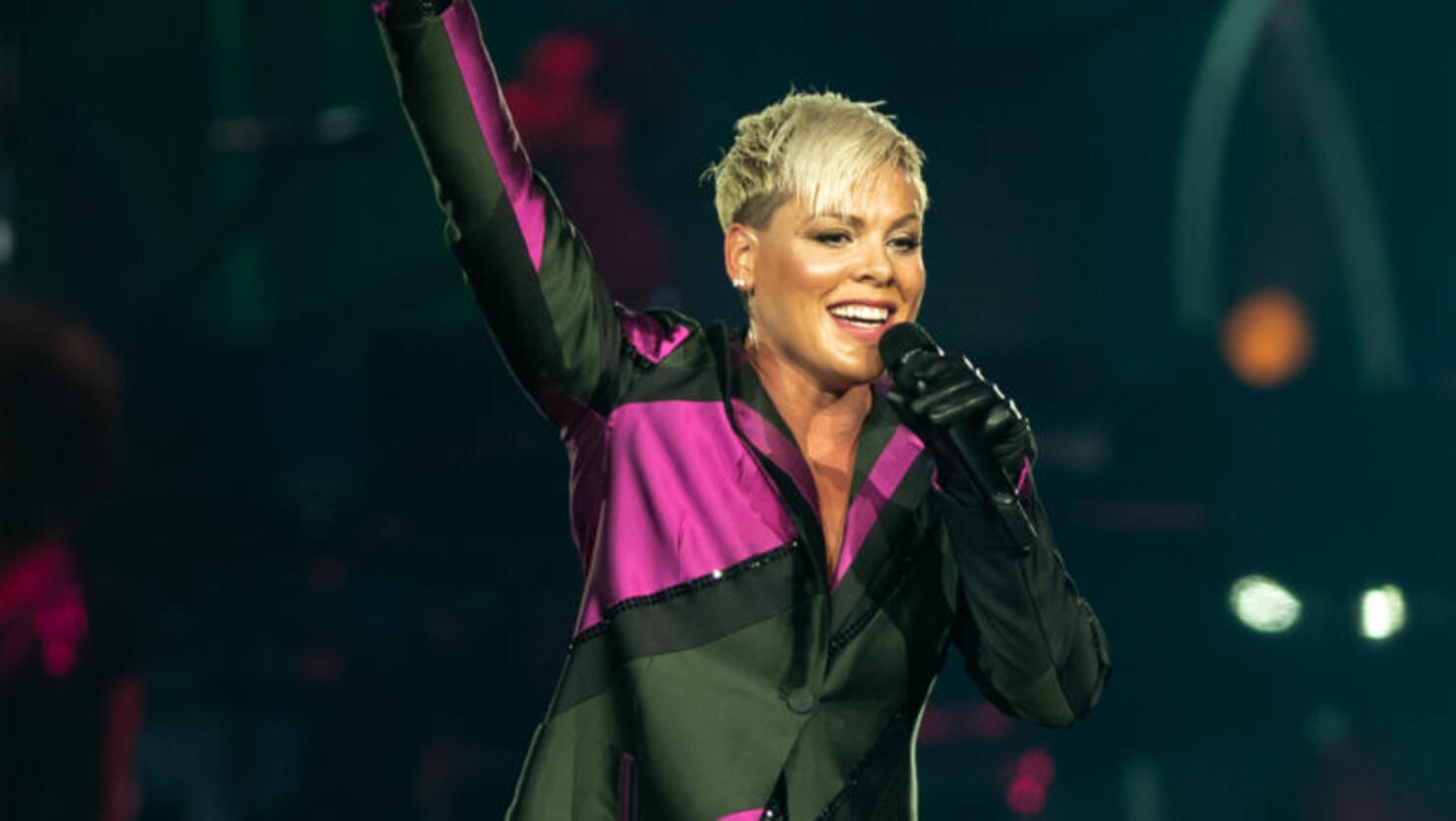 As you know, Pink doesn't take crap from no one, including her own fans. Folks were witness to that on Wednesday (December 12) when the pop star stood up for her husband, Carey Hart, who was shamed for his parenting skills by one of her very own supporters.
If you follow the star on Instagram, you already know that she shared an adorable photo of her 1-year-old son, Jameson, eating chocolate that got all over his hands and face. "Chocolate is good for babies right? Help me Instagram, we can't possibly parent without you," she sarcastically captioned the shot most likely in reference to Hart being criticized earlier in the week for posting a photo of Jameson on a motorbike with him. More on that here. Unsurprisingly, Pink's subtle reference to the controversy had one fan bothered. "Sarcasm I love as I am too but with your husband being in the spotlight so often with his complete lack of regard for proper care or concern at times with your kids, this comment isn't funny, albeit Jameson is adorable," the fan wrote in the comments section. "I love your music, your kids are beautiful but your husband, I'm sorry, lacks the responsibility your kids need in his care. I know, hit your fave button. I'll miss your posts."
After the thorough criticism, Pink hit back and, boy, did she come hard. "You sound well informed on the performance of my husband as a father," she kicked off the lengthy reply. "Answer me this: how often have you watched him parent? Do you know my children? Are you aware of their development? Even better: what are your credentials in parenting expertise? Are you a perfect parent? Sh*t, are you even a parent? A psychologist? A teacher? These are bold statements from a social media spectator. I won't even unfollow you. It's not worth the trouble. You sound like a person that could learn something by looking at all of this. God bless your perfect path. I have no interest in that myself. However, do check in from time to time to let us all know what other teachings you may have for us, oh perfect f**ing stranger."
Friendly note to Instagram users: Don't mess with Pink and her family. You will never win.