Slash Thinks Greta Van Fleet Is the Future of Rock Music
By Katrina Nattress
December 15, 2018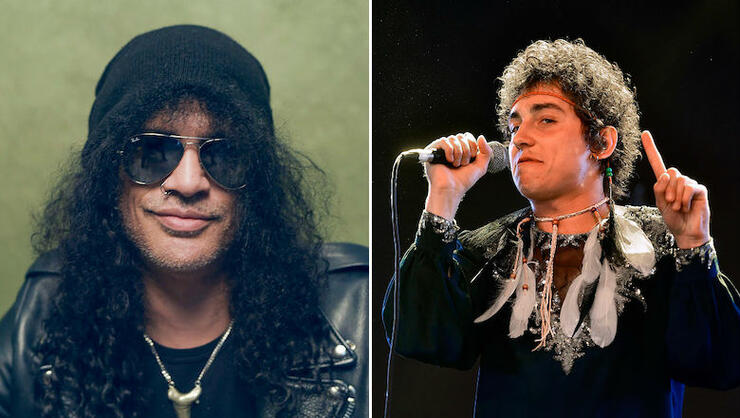 Greta Van Fleet's classic rock revivalist sound has gotten the attention of people all around the world, including Slash. During a recent interview, the Guns N' Roses guitarist discussed the recent state of rock music, admitting it's become a bit boring and overtaken by R&B and rap.
"More than anything, the commercial approach to rock and roll that the industry forces on bands, or forces people to think that this is how they have to go about it to succeed, and it just turns into this generic mishmosh that manages to get on the radio but doesn't really turn anybody on," he admitted, "and it's just dull and boring and people start looking elsewhere."
However, he does credit "young and hungry" bands for helping the genre turn a new leaf, and brings up one band in particular.
"And, obviously, Greta Van Fleet have done amazingly well and made everybody perk up and go, 'Oh, wow!' Now there's people out there looking for young, teenage rock and roll bands to sign," he explained. "So it's interesting. If you watch everything as it develops in real time, it's really, really boring and s**t takes what seems like forever. But if you're not paying attention, all of sudden, you'll turn around and go, 'Oh my God! Something just changed.' And it's just a constant state of ebbs and flows of rock and roll in this business."
Photo: Getty Images
Chat About Slash Thinks Greta Van Fleet Is the Future of Rock Music