Obama Pushes Back Against GOP After Ruling Against Affordable Care Act
By RJ Johnson - @rickerthewriter
December 16, 2018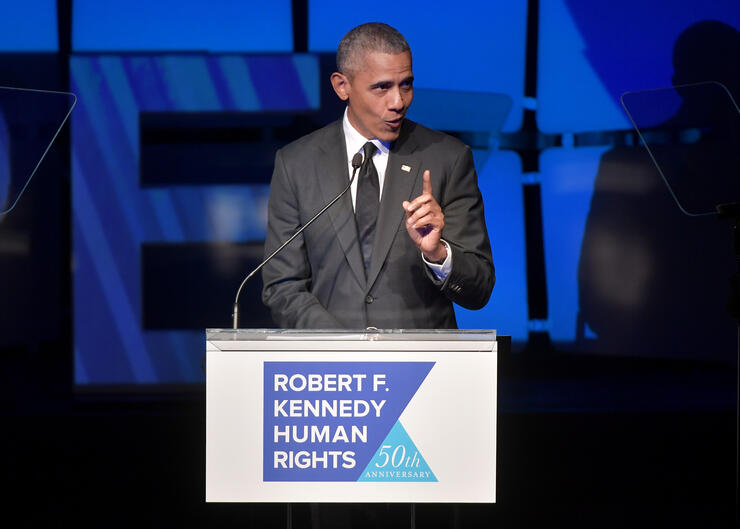 Former President Barack Obama responded to a federal judge ruling that core aspects of the Affordable Care Act were unconstitutional, saying that the decision was "a reminder that Republicans will never stop trying to undo" protections offered by the health care law.
In a Facebook post published Saturday, Obama wrote that if Republicans "can't get it done in Congress," they'll "keep trying in the courts, even when it puts people's pre-existing conditions coverage at risk."
"The only way to convince them to stop trying to repeal this law, and start working to make health care better, is to keep voting, in big numbers, in every election, for people who'll protect and improve our care," Obama wrote in the Facebook post.
On Friday, U.S. District Court Judge Reed O'Connor from the Northern District of Texas, issued a 55-page ruling in a lawsuit filed by a coalition of Republicans that challenged the constitutionality of the 2010 law's individual mandate, which required people to purchase health insurance. The ruling was seen as a win for the 20 Republican state attorneys general and governors who brought the case in February, asking the court to block the law.
O'Connor ruled that after Congress eliminated the penalty for not buying health insurance, the individual mandate required by the ACA was no longer constitutional under Congress' taxation powers.
In 2012, the Supreme Court held that the individual mandate was a tax, which meant it fell within Congress's legal authority to impose.
However, Obama said the court case concerned the ACA was still months away from being settled. The Affordable Care Act will remain in place while the legal battle over the law continues.
"As this decision makes its way through the courts, which will take months, if not years, the law remains in place and will likely stay that way," Obama said. "Open enrollment is proceeding as planned today. And a good way to show that you're tired of people trying to take away your health care is to go get covered!"
Photo: Getty Images
Chat About Obama Pushes Back Against GOP After Ruling Against Affordable Care Act