Guns N' Roses Tour Is Second Highest-Grossing Ever
By Andrew Magnotta
December 18, 2018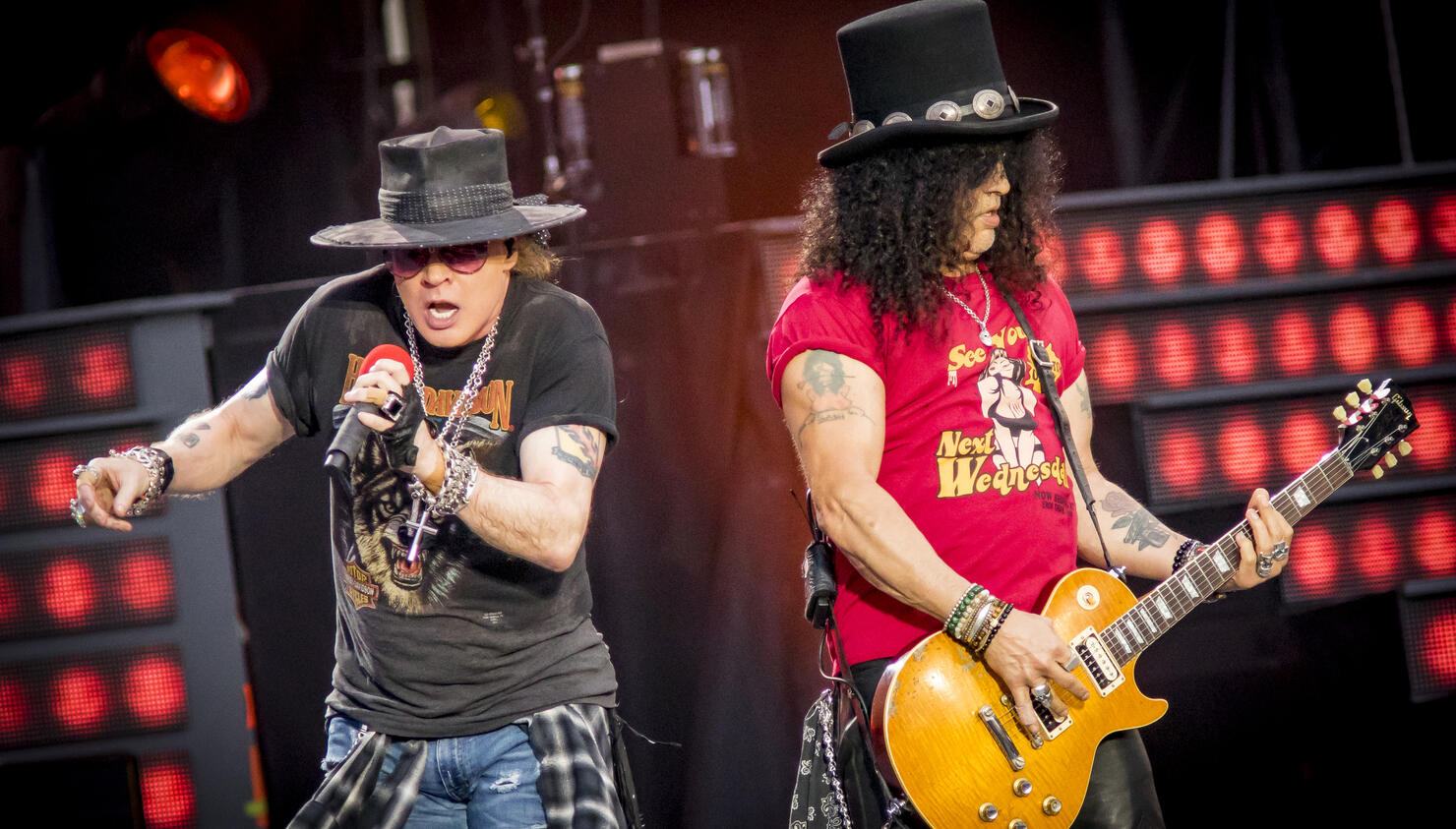 Guns N' Roses' Not in This Lifetime tour is now the second highest grossing tour of all time.
The tour, which spanned 2016 - 2018, featured front man Axl Rose reunited with guitarist Slash and bassist Duff McKagan after about 20 years.
When 2018 began, the tour was already the fourth highest-grossing ever, having brought in $475 million in '16 and '17.
Now Pollstar reports the band earned more than $82 million in 2018 before concluding earlier this month. That brings its grand total to over $557 million, though some outlets report the earnings to be over $560 million.
The only more profitable tour was U2's 360 tour, which earned approximately $735 million from 2009 - 2011.
The only other tours to surpass $500 million are The Rolling Stones A Bigger Bang tour ($558 million), Ed Sheeran's Divide tour ($555 million) and Coldplay's A Head Full of Dreams tour ($523 million).
Sheeran's tour resumes in 2019.
GNR reportedly travels with about 70 team members, not including drivers and local workers, like security, catering and venue staff.
Photo: Getty Images