Pete Davidson Declined To See Ariana Grande At 'SNL' After Alarming Note
By Hayden Brooks
December 17, 2018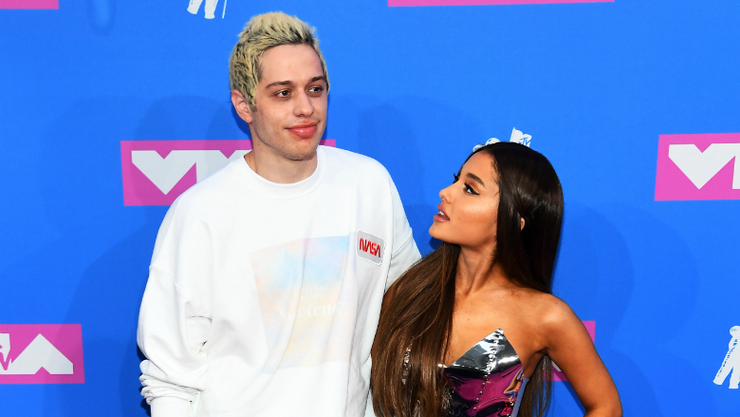 Ariana Grande rushed over to 30 Rock to see Pete Davidson after he posted his apparent suicide note, but the pop mega-star was reportedly prevented from seeing her former flame.
As per a new update from TMZ, Grande was not allowed to see the Saturday Night Live star at NBC studios over the weekend. Sources close to the situation revealed that the comedian told his security to keep her at bay when she arrived at the building. Davidson knew she was on her way because she was calling friends after his viral note and they gave him a heads up. The NYPD also checked in on Davidson after the letter. As for what caused the note, it seems his defense over Kanye West triggered it all. Despite making fun of the rapper's mental health in October, he recently jumped to the industry titan's defense, but longtime West followers called him a hypocrite for the flip flop.
Davidson did indeed appear on SNL later that evening, but his appearance was short and sweet. Hours after posting the alarming message on Instagram, he stepped back in the spotlight to introduce the night's musical guests: Miley Cyrus and Mark Ronson. He also made a brief appearance in a pre-taped sketch around the hunt for the Academy Awards' new host after Kevin Hart stepped down from the gig following his unearthed homophobic tweets. Davidson's cameo in the show arrived after a lengthy online debacle between Grande, West, Nicki Minaj and more.
Back in October, an insider told Us Weekly that the two were not speaking to each other after their romantic demise. In fact, he was reported to have changed his phone number altogether. "He decided to focus on himself," the source said.
Chat About Pete Davidson Declined To See Ariana Grande At 'SNL' After Alarming Note