Lil Jon Taps Kool-Aid Man For New Christmas Anthem & It Is A True Gift
By Taylor Fields
December 18, 2018
Some people like to celebrate Christmas with a nice tall glass of eggnog, while others prefer a delicious hot toddy ... but not Lil Jon, because he's all about Kool-Aid. In fact, fans can see his love of the sweet beverage in his new music video for his brand new holiday song "All I Really Want For Christmas," co-starring the one and only Kool-Aid Man himself! OH YEAH.
The "All I Really Want For Christmas" music video is the most Lil Jon music video you will ever see. In the visual, the rapper throws a very festive holiday party, full of Kool-Aid thanks to guest of honor Kool-Aid Man, holiday sweaters, a group of awesome dancing kids, Santa Claus, a Christmas tree, and so much more. This all while rapping lyrics like "Feliz navidad/ No eggnog, more Kool-Aid/ OH YEAH."
This is truly the gift that keeps on giving and should be your new Christmas party anthem. I mean, just feel the FOMO: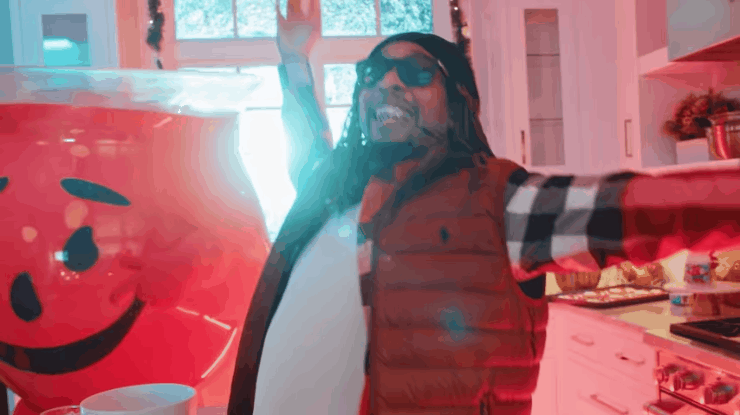 Lil Jon told Rolling Stone of his new high-energy holiday bop, "I've been wanting to do a Christmas song for forever. I could never get the right inspiration to get it done though ... I wanted to do something fun for young and old, and I think that mission is accomplished."
I think we can all agree, mission VERY MUCH accomplished. OH YEAH. Merry Christmas, Lil Jon.
Take a look at some exclusive behind-the-scenes photos from Lil Jon and the Kool-Aid Man's "All I Really Want For Christmas" music video below.