'Love & Hip Hop' Star Tresure Price Arrested For DUI, Lands In Hospital
By Peyton Blakemore
December 18, 2018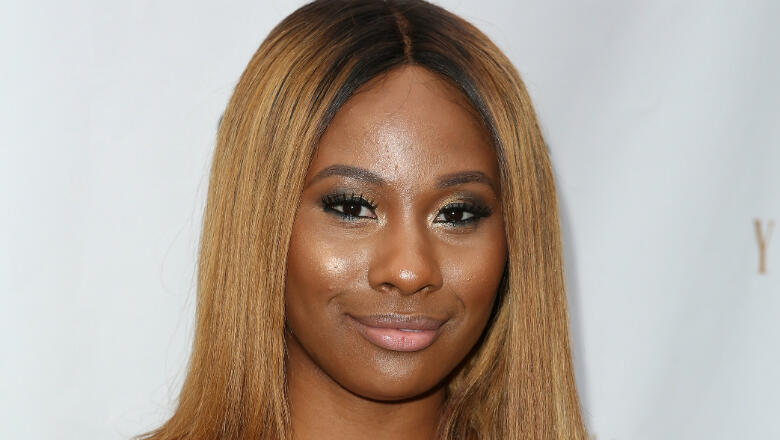 Tresure Price's night out was like a movie, but in all the wrong ways.
Last week, the Love & Hip Hop star was busted for driving under the influence in Atlanta, Georgia. However, her bad luck didn't end there. After being arrested, Tresure had to be taken to the hospital following a "bumpy ride in the back of a cop car," TMZ reports.
Here's how it all went down:
According to a police report, obtained by the gossip site, Tresure was first pulled over for running a red light. She reportedly drove several blocks before finally pulling over, and when she did cops said she reeked of booze. (However, the reality star claims she only had one shot of vodka and a lemon drop martini) After administering a field sobriety test, which she reportedly failed, Tresure was "cuffed and arrested for DUI, reckless driving and failure to obey."
Things went from bad to worse for Tresure once she was in the back of the cop car. "On their way to the police station, the arresting officer said he had to slam on his brakes to avoid hitting someone on a bicycle who came outta nowhere. [The arresting officer said] he could hear [Tresure] slide forward in the back seat but couldn't tell if she hit the cage," the gossip site reports.
The LHH star is said to have "complained of face, nose, cheek and chest pain," after the incident. She additionally threated to "press charges and/or sue over her injuries," causing authorities to drive her to the hospital.
She later posted bail, TMZ reports.
Photo: Getty Images
Chat About 'Love & Hip Hop' Star Tresure Price Arrested For DUI, Lands In Hospital