Brian May Teases New Solo Single...to Be Released From NASA Mission Control
By Andrew Magnotta
December 19, 2018
Queen guitarist Brian May plans to release his first solo song in 20 years in a historic fashion.
May, who also holds a doctorate in astrophysics, will release his new song, "New Horizons," from the NASA mission control center in Greenbelt, Maryland, on New Year's Day 2019.
The song is apparently named for NASA's New Horizons probe, which is expected to reach the edge of our solar system on January 1, 2019, approximately 13 years after it was launched.
You can hear a teaser for the new track above!
Due to how busy May has been with his research, he's mostly ruled out making new music with Queen. But it seems the "New Horizons" project has reinvigorated him creatively from multiple angles.
"This project has energized me in a new way," May said through a statement. "For me, it's been an exciting challenge to bring two sides of my life together — astronomy and music. It was Alan Stern, the Project Instigator of this amazing NASA mission, who threw down the glove last May. He asked if I could come up with a theme for Ultima Thule which could be played as the probe reached this new destination."
The New Horizons probe is traveling farther than any man-made object ever has. May says it's an inspiring historic moment of which he's proud to be a part.
"To me, it epitomizes the human spirit's unceasing desire to understand the universe we inhabit," he said. "Everyone who has devoted so much energy to this mission since its launch in January 2006 will be feeling they are actually inside that small but intrepid vehicle — only about the size of a grand piano — as it pulls off another spectacular close encounter."
May's last solo release was 1998's Another World album.
Photo: Getty Images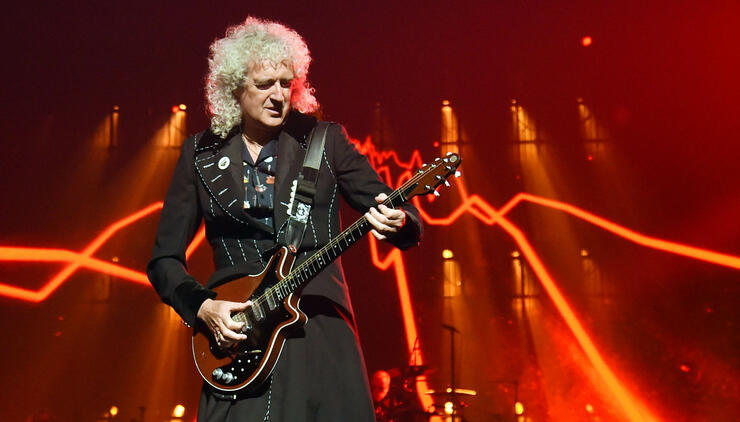 Chat About Brian May Teases New Solo Single...to Be Released From NASA Mission Control