George Strait Debuts New Music in Las Vegas
By Chandler Reeves
December 19, 2018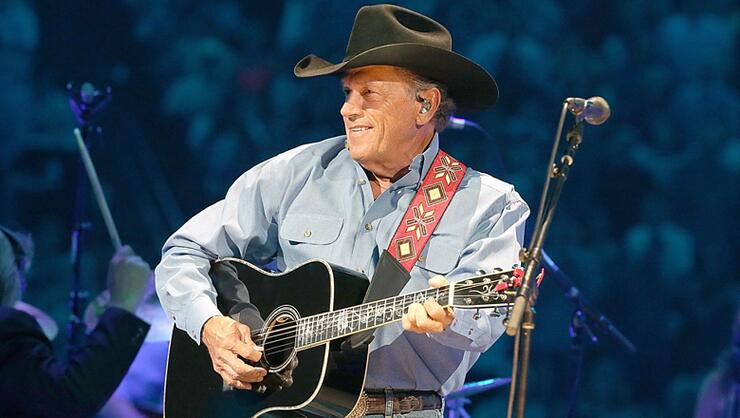 King George is back and better than ever. George Strait debuted the first taste of new music in three years December 7 during the nineteenth show of his Strait To Vegas residency at T-Mobile Arena.
The King of Country Music performed "God and Country Music" and "Every Little Honky-Tonk Bar" as well as new single "Código," the first single from his next project. During the set, Strait also revealed the name of his forthcoming 30thstudio album is Honky-Tonk Time Machine, which is set for release in 2019.
Honky-Tonk Time Machine marks Strait's first album since 2015's Cold Beer Conversation, which spawned the singles "Let It Go," "Goin' Goin' Gone" and the project's title track.
In addition to releasing new music in 2019, the legend is also set to return to his Sin City residency for two nights in February. "Código," an ode to Strait's favorite tequila, is available now.
Chat About George Strait Debuts New Music in Las Vegas