Kelsea Ballerini And Morgan Evans Plan For Holiday Travel And Togetherness
By Lauryn Snapp
December 19, 2018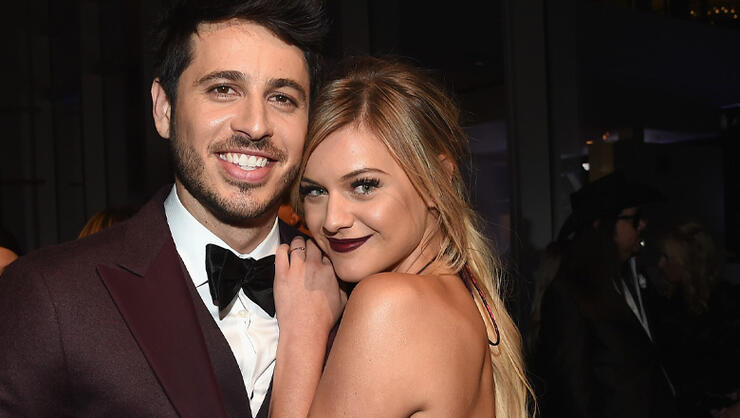 Christmas Day will always serve as a special day for Kelsea Ballerini and Morgan Evans.
In 2016, Morgan used mistletoe to his advantage as he nervously popped the question to his now wife. Since that moment, their lives have been a wanderlust adventure that's not changing course any time soon.
Neither Morgan or Kelsea are strangers to living out of a suitcase. Sadly, however, they are often jet-setting to separate cities. This season the lovebirds say that they eager to travel for the holidays because they will be together and can spend time with each other's families during the holidays.
"Newcastle is where I'm from, a couple hours north of Sydney," Evans told ABC News Radio. "But it's all about family, to Kelsea and for me, [at] Christmas. So we're definitely gonna have time to head out to Knoxville and see some of her family there. And then, I think, maybe on Christmas Day, we'll leave that evening to go back to Australia and spend a few days with my family there, which is a lot of travel for a time that's supposed to be a holiday, but it doesn't feel right to not see everyone."
Morgan may have actually pushed to add Australia to the holiday itinerary. As it turns out, Morgan's family had dreams of a white Christmas in the US, but Morgan enjoys the summer holiday weather and preferred to come home.
"It's funny, all of my family wants to come to the U.S. to have a white Christmas," Evans said. "They're like, 'Maybe next year?' And I'm like, 'Well, I'd love to be in summer again for Christmas. So, yeah, it's very different. But it's fun to kind of be able to get both."
RELATED: Kelsea Ballerini & Morgan Evans Took Wedding Shots
In 2019, Morgan will be joining Old Dominion on the road, followed by a series of shows with Dan + Shay. Kelsea is headlining her own "Miss Me More Tour" and will be joining Kelly Clarkson on the "Meaning of Life Tour."
Photo Credit: Getty Images.
Chat About Kelsea Ballerini And Morgan Evans Plan For Holiday Travel And Togetherness