Macaulay Culkin Is 'Home Alone' Once Again In New Google TV Spot
By James Dinh
December 19, 2018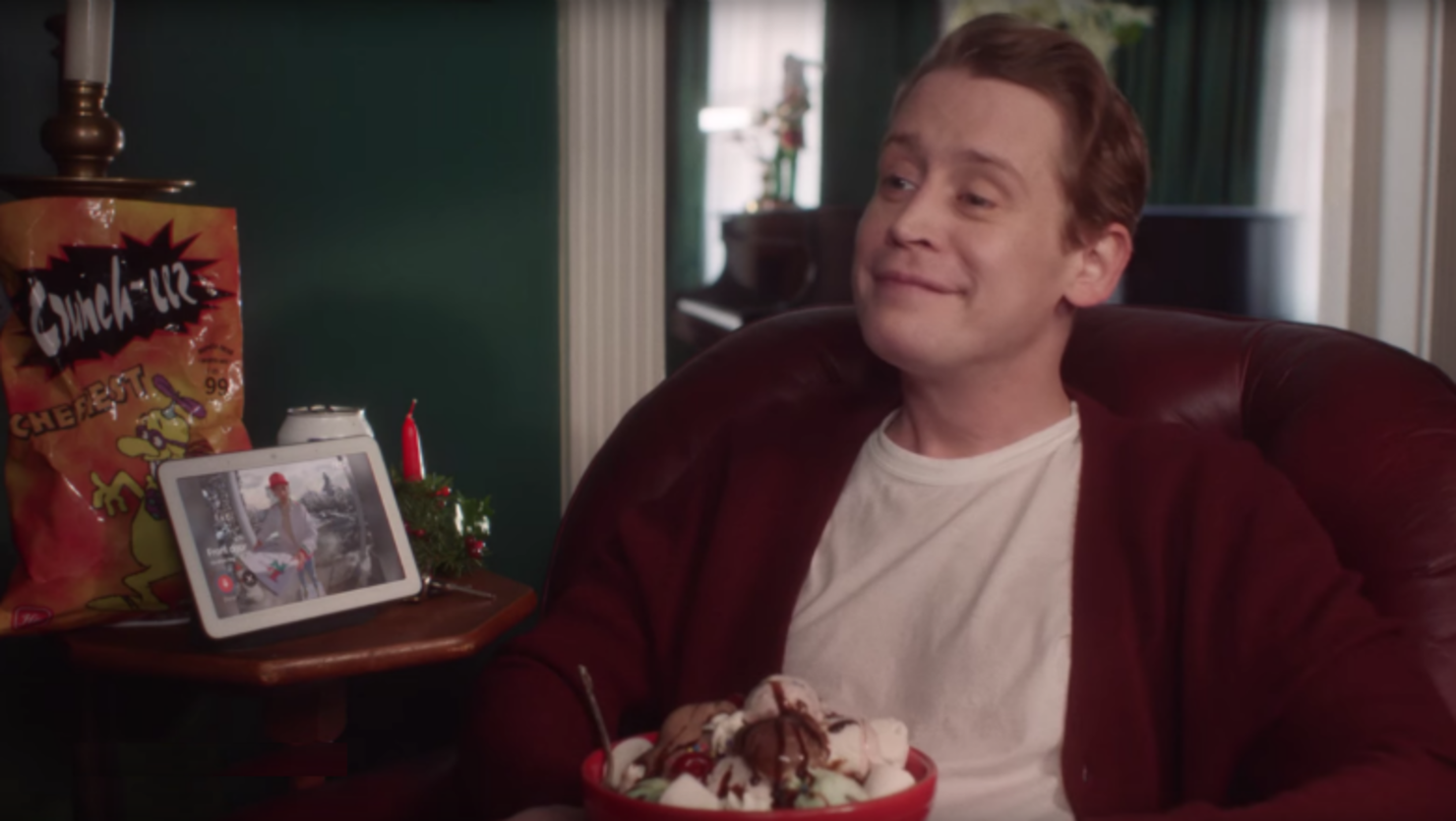 We all felt the undisputed joy when Kevin McCallister was accidentally left at home by his family in Home Alone to do what all kids do. Fast forward almost three decades later and Google Assistant has helped us relive the magic of the Macaulay Culkin hit film.
In a new 60 second TV spot for the internet-enabled device, Culkin recreates some of the most famous scenes from the 1990 film except this time he's a 38-year-old grown man and has the luxury of Google Assistant by his side. Instead of lingering around the house without a clue, the now-grown version of Kevin simply asks his Google Assistant what he has to on his calendar that day. "You have one event on called house to yourself," the device responds. Later on, the spot takes viewers through the infamous aftershave scream scene and even to the moment when Kevin must trick the two bandits into thinking that his family is still home.
Culkin has also capitalized on his Home Alone legacy by teaming up with Angry Video Game Nerd YouTube channel, a source for reviewing terrible retro video games, and decided to revisit some of the games that were inspired by the film and released on the NES, PlayStation and more. It's a lot to take in, but it is the holiday season, so we're included to say scroll on below and have a merry Christmas, ya filthy animals!