La La Anthony & Carmelo Anthony Are Officially Back Together
By Peyton Blakemore
December 20, 2018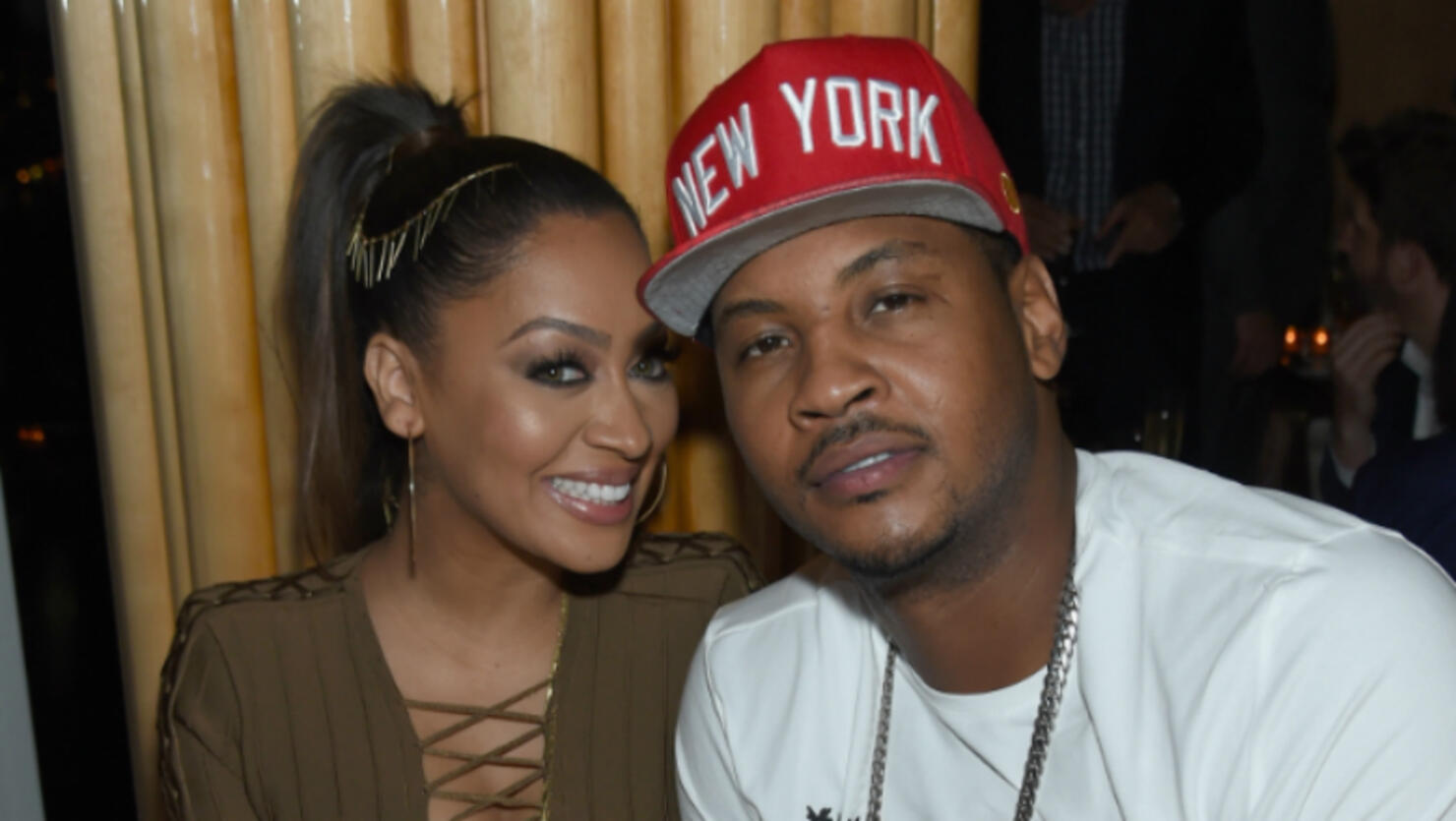 La La and Carmelo Anthony are back on!
According to Us Weekly, the couple is "giving their relationship another try nearly two years after their split."
"La La and Carmelo have recently reconciled and they truly still love one another," an insider close to the 36-year-old Power star told the magazine. "It's so obvious when they're together." After confirming the pair is officially back together, the source revealed that their 11-year-old son, Kiyan, played a major factor in their decision to give their relationship another shot. "They also both want what's best for their son and are committed to being a family."
As fans know, La La and Carmelo split in April 2017. La La reportedly moved out of their shared family home following cheating rumors. The 34-year-old basketball player was not only accused of having an affair but also impregnating another woman during their marriage. While neither Lala nor Carmelo has ever addressed the cheating rumors directly, La La has said in the past that she had no plans to file for divorce from her hubby. "Not right now, I'm not," she said on The Wendy Williams Show in June 2017. "You know marriages are tough, and you know that. We all know that. It's filled with ups and downs. We are just going through a time right now."
Reconciliation rumors began earlier this year after La La and Carmelo were spotted getting cozy at a New York Fashion Week event and a source later told Page Six "they've reconciled".
Earlier this month, La La dodged reconciliation rumors while chatting about her life since her split from Carmelo in 2017. "I learned that life is filled with ups and downs and it's just about how you react to them," the 36-year-old actress told Us on December 11. "You can get down on yourself and just be like, 'Oh, the world's ending,' and just, you know, really be hard on yourself, or you can say, 'I'm not the first and I won't be the last, this happens to people,' you know, ups and downs, and you just gotta keep pushing forward. I proved to myself that I can overcome a lot of things that probably would have broken some people." La La played coy about the status of relationship only saying she's focusing on being a mom and her career. "For me, I dive into Kiyan and work and I keep myself focused and keep going," she said.
Photo: Getty Images