B2K Announces 2019 Reunion Tour Featuring Mario, Lloyd, Chingy, & More
By Peyton Blakemore
December 21, 2018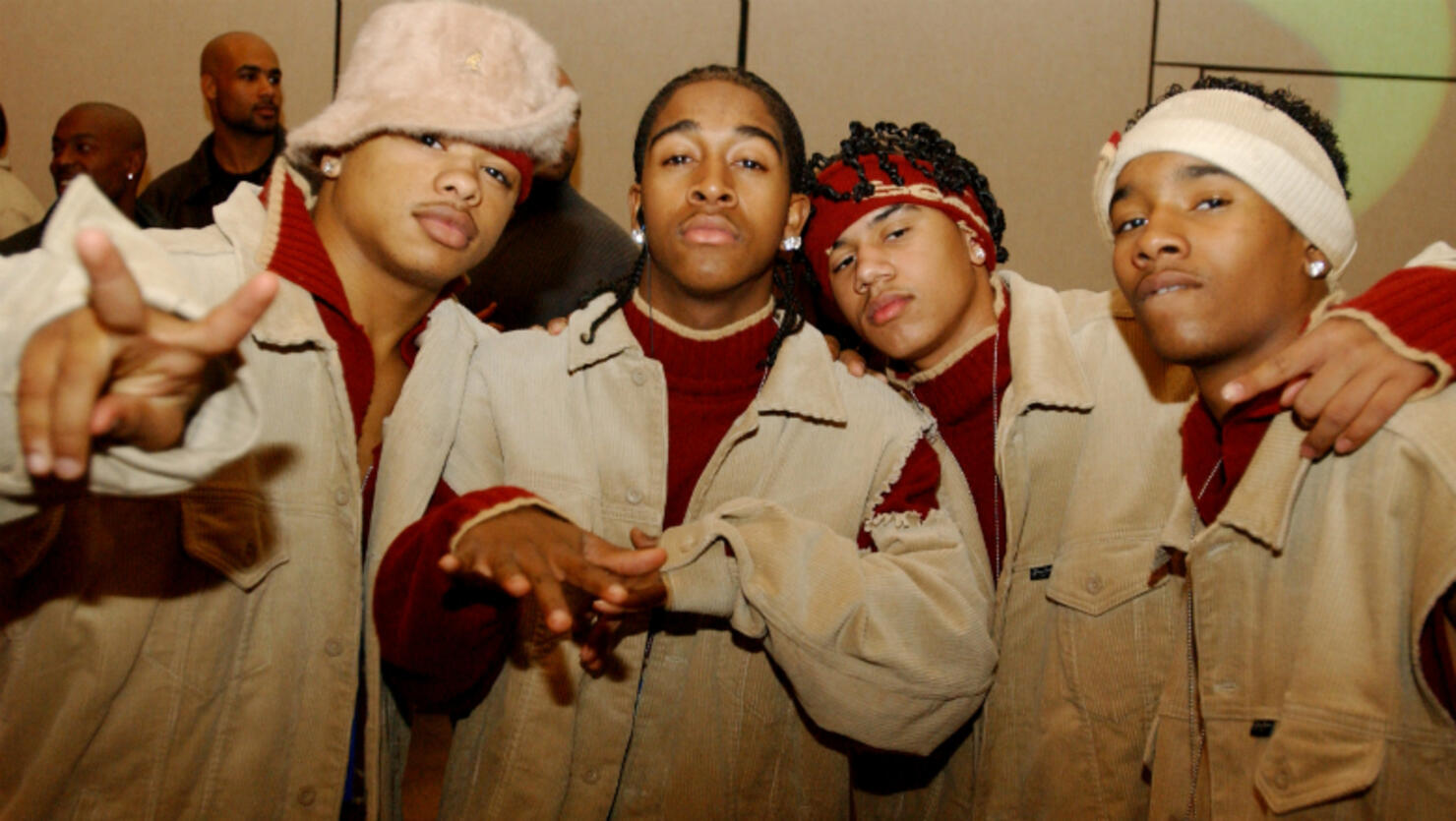 B2K is back and they're ready to see that body go "bump, bump, bump!"
The reunion that fans never thought would happen — because Omarion basically said it would never happen — is finally happening. On Friday (December 21), Billboard revealed that the chart-topping '00s boy band is gearing up to hit the road for a reunion tour.
"B2K is set to reunite for The Millennium Tour, which will hit the U.S. in March of next year and mark the first time the band has performed together in more than a decade," the site reports. All four of the band's original members, Omarion, Raz B, Boog (formerly J-Boog) and Fizz (formerly Lil' Fizz), are set to make their return to the stage to perform their biggest hits like "Bump Bump Bump," "Girlfriend," and "Badaboom."
Omarion announced on Friday that the quartet will also be joined by special guests Mario, Ying Yang Twins, Lloyd, Pretty Ricky and Chingy.
As fans know, the band went their separate ways in 2004 after the release of their cult favorite film You Got Served. Each member embarked on their solo career thereafter, with Omarion going on to earn two No. 1 albums on the Billboard 200 and a number of hit singles, including his 2006 track "Ice Box," and 2014 banger, "Post to Be."
"We are excited to be a part of what will undeniably be a nostalgic and electrifying performance that will awaken cherished memories and create new, indelible ones for the next generation," Michelle Le Fleur, COO at Omarion Worldwide told Billboard. "While admiring their solo successes, the fans have consistently demanded a B2K reunion and, with the determination of an incredibly talented team, that dream is now a reality."
"We're thrilled to announce that the fans relentless petition for a reunion has not gone unheeded," Damuer H. Leffridge, managing partner at Blvd. Music, added. "Through collaborative efforts, B2K answered the call. The stage has been set, the journey continues, please get ready for the triumphant return of B2K."
The official tour schedule will be released at 9 a.m. ET on December. 31, 2018. Tickets will go on sale in some markets on January 4, 2019, and in remaining markets on January 11.
More ticket and concert information is available at G-Squared Events.
Photo: Getty Images