Carly Pearce and Michael Ray Announce Engagement
By Lauryn Snapp
December 23, 2018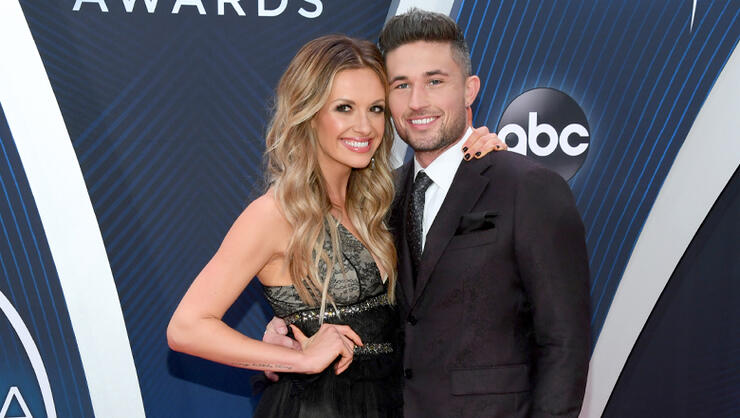 Carly Pearce and Michael Ray are officially getting married! That's right, Santa's sleigh bells have been replaced with wedding bells for these country music singing sweethearts.
Earlier this week, Michael and Carly swept social media with stunning photos and videos from their pre-holiday vacation in beautiful Tulum, Mexico.
According to Instagram, Michael popped the big question on December 19th, but it seems the newly engaged couple choose to linger in their good news for a few days before sharing it with fans.
On December 22, Michael and Carly professed their commitment and love for one another and their engagement photos on Instagram for fans.
"Earlier this week, the man of my dreams got down on one knee and asked me to be his wife. All in one simple "yes", I said "yes" to love, "yes" to peace, "yes" to faithfulness, "yes" to respect, "yes" to kindness, "yes" to trust, "yes" to patience and "yes" to never settling. Michael, I would've married you the first night we hung out because I knew then you were the one. You will always be my most precious example of God's timing and His love for me. I have found my home in you & will love you with everything I have forever and a day. WE ARE GETTIN' MARRIED, BABY! 😭❤️ John 13:7 Jesus replied "You don't understand what I'm doing, but someday you will". #OMGIHAVEAFIANCE#LOOKATTHATRING" says Carly.
Michael is on top of the world this Christmas and shared, "Dec 19, 2018 My life forever changed for the better. I got down on one knee in one of the most beautiful places I have ever seen and looked into the eyes of the most beautiful soul I have ever known and asked her to be my wife!! Carly, you make it all make sense, every step of my life good and bad was leading me to you. You are the biggest blessing I have and will ever receive. You are my best friend, my partner in crime, my workout,grilled chicken,wine drinking classic country Opry loving, Nashville palace hanging,Publix grocery shopping, this is us watching, living room late night dancing, laugh until we cry soul mate. I'm glad we have forever together my love cause it is gonna take every second of it for you to understand how much I truly adore,respect,honor and love you! You are gonna be MY WIFE 😭!!!!!!!!! Thank you for choosing me honey I can't wait to walk life with you. Yo family get ready I'm bringing my FIANCÉ home for Christmas!! 📸
Photo: Getty Images
Chat About Carly Pearce and Michael Ray Announce Engagement