Def Leppard Drop Music Video For 'We All Need Christmas'
By Hayden Brooks
December 22, 2018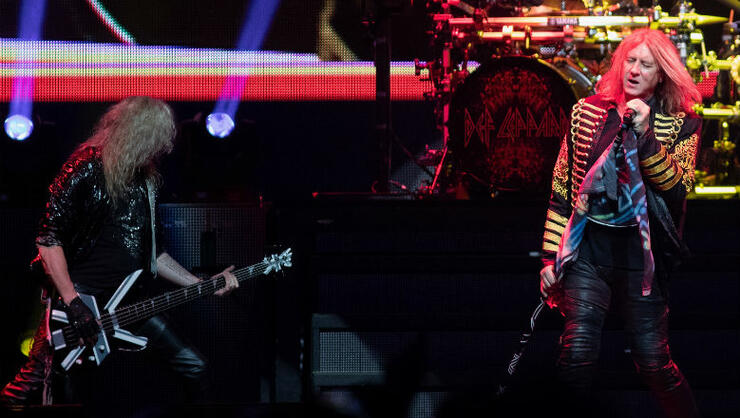 Def Leppard is capitalizing off momentum after their recent announcement as inductees for the Rock and Roll Hall of Fame 2019 with the release of the music video for "We All Need Christmas," their holiday tune that emerged earlier this year when the group was on the road with Journey.
In the four-minute music video, Joe Elliott, his rock veterans bandmates and a string of fans sing the festive tune, which Elliott described as "very cool" and "not overly sappy." "We all need Christmas, we all need someone to need/ Open your heart and let love breathe, this Christmas," Elliott sings during the chorus. Fun fact: The song was recorded in 12 different cities around the world but on just the one laptop.
"But if you actually listen to it, not just hear it, [but] actually listen to it, I'm not trying to get all deep and meaningful here, but there is a message," Elliott said of the record. "It's just one of those things. I think it makes you think back. I think that's what people do at Christmas, we think back to younger days, worse days, better days, or they're missing family that can't make it back this particular Christmas. It becomes a very poignant time of year for a lot of people. I think this song reflects that old mood."
Expect more from Elliott and his bandmates during the 34th Hall of Fame annual ceremony, which will be held March 29 at Barclays Center in Brooklyn, New York. Janet Jackson, Stevie Nicks, Radiohead, The Cure, Roxy Music and The Zombies are also set to cement their legacy as inductees.
Chat About Def Leppard Drop Music Video For 'We All Need Christmas'