Are Miley Cyrus and Liam Hemsworth Married?
By Emily Lee
December 24, 2018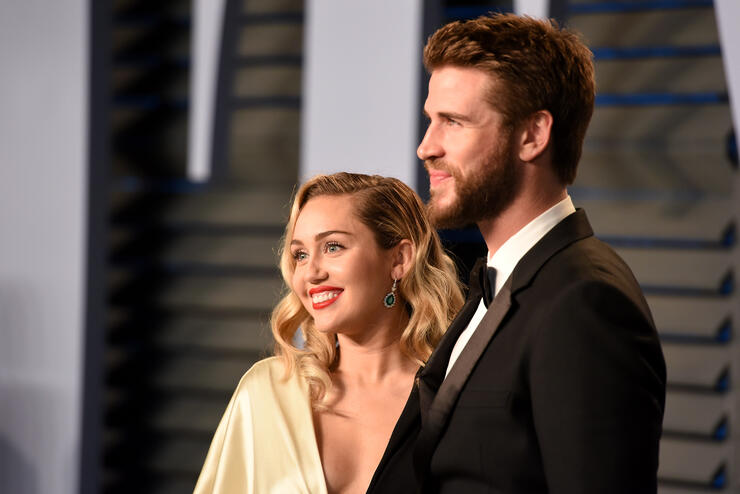 Wait, did Miley Cyrus and Liam Hemsworth just quietly get married? Photos from an intimate, at-home celebration, shared on Instagram by their close friend Conrad Carr, seem to suggest the long-time couple has officially tied the knot. Let's investigate.
Conrad took to Instagram Stories on Sunday (Dec. 23) to post some photos and videos from what appears to be a wedding reception. In one photo, Miley (in a white dress!!) stands with Liam (in a suit!!) as they prepare to cute a two-tier cake together. Miley's mom, Tish Cyrus, is also visible in the shot.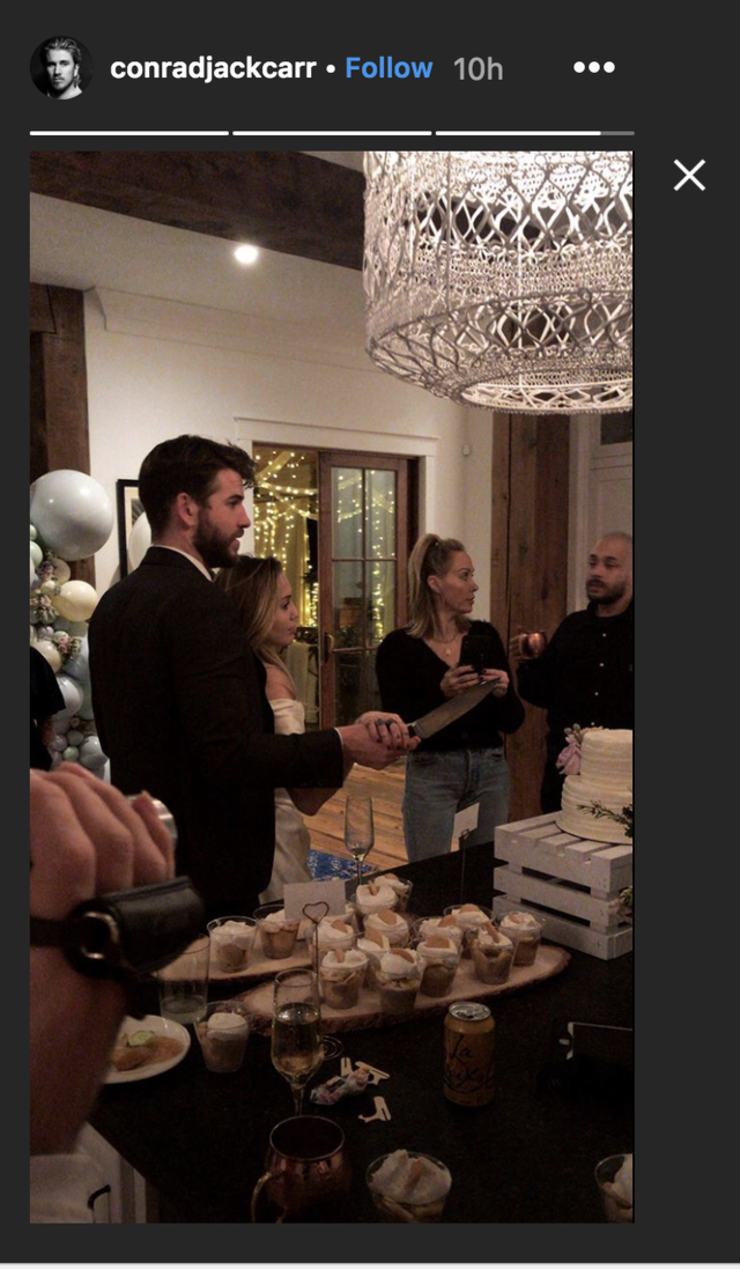 Conrad also shared a video of Liam and his brothers, Chris Hemsworth and Luke Hemsworth, taking shots together. In the background of the video, there are balloons that read "Mr." and "Mrs."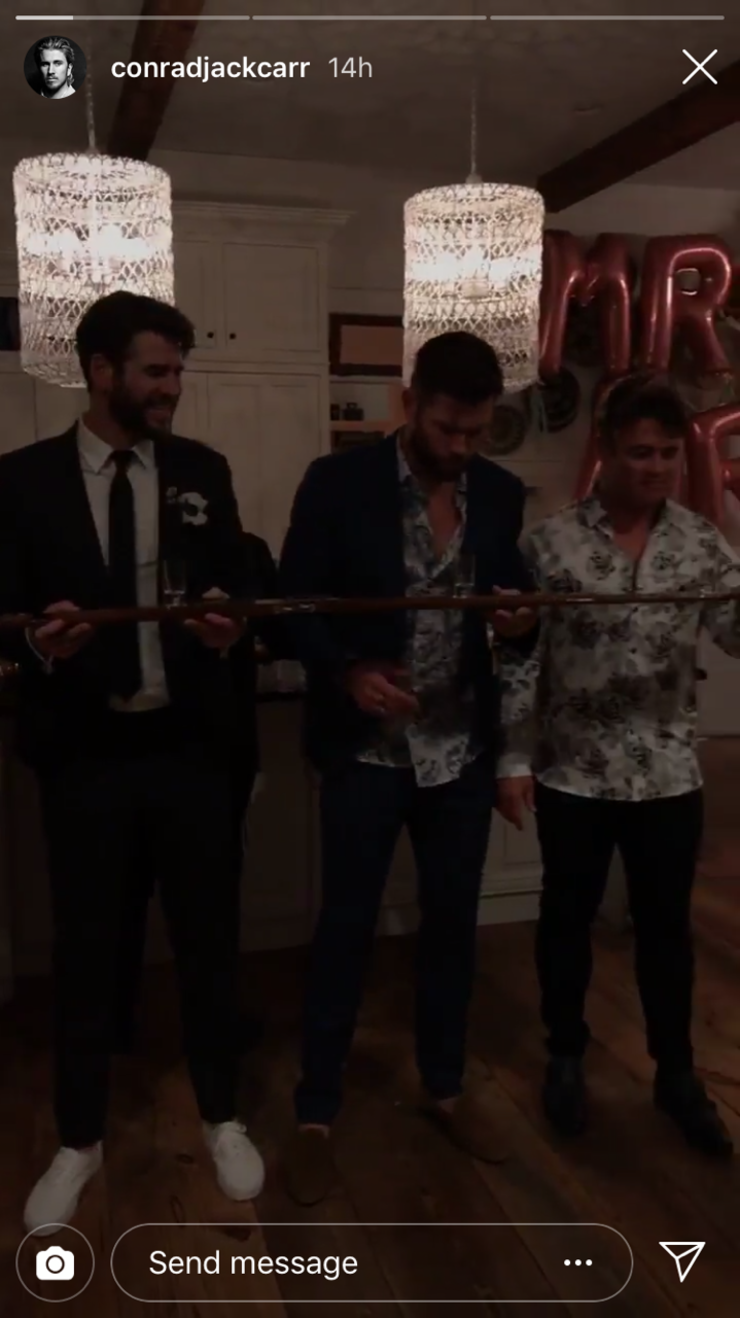 Here's a better shot of the Mr. and Mrs. balloons: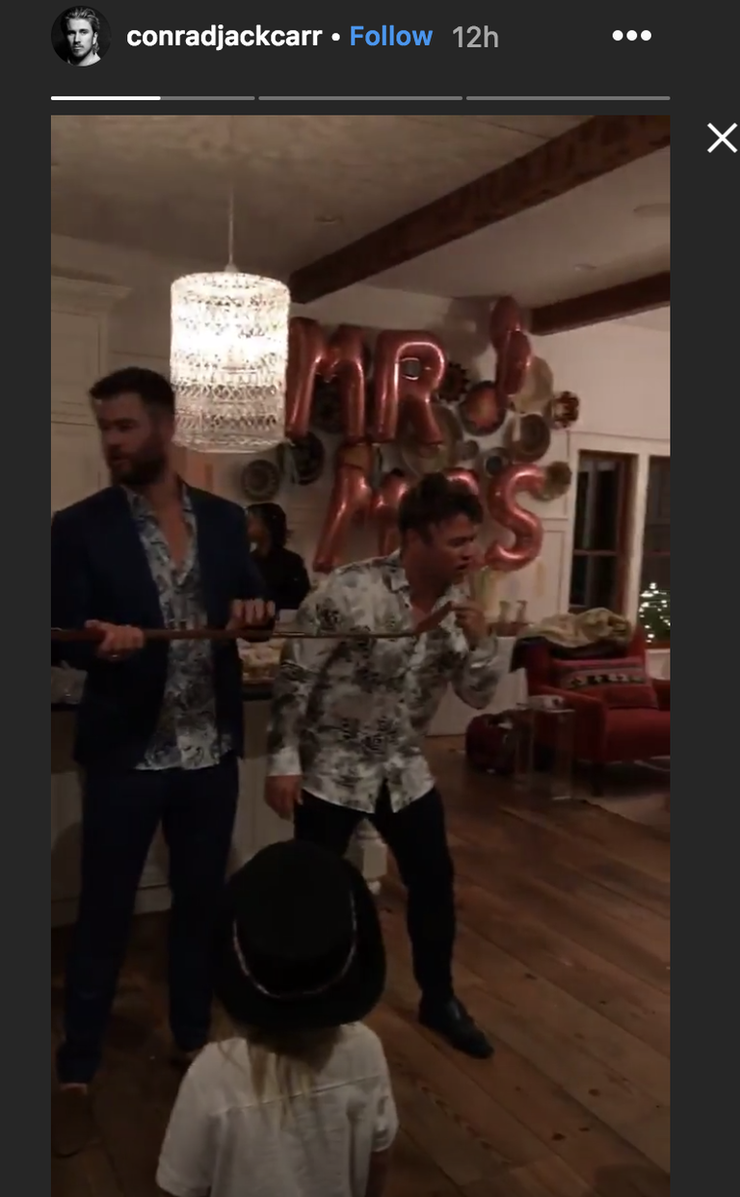 Miley and Liam first met back in 2009 while filming The Last Song. Following an engagement and a split, the two rekindled their romance in 2016. The two keep a low profile while they aren't working, with their most recent public appearance together being a rare date night to an Oscars after party in March.
Tragically, the (possible!) newlyweds lost their house in the devastating California wildfires last month. Liam shared a photo of the damage on Instagram, writing, "It's been a heartbreaking few days. This is what's left of my house. Love."
The two seemed ambivalent about tying the knot, saying in recent interviews that they had no plans to carry out a wedding anytime in the near future. It seems like they may have changed their minds, though. What do you think: have Miley and Liam said: "I do?" If so, congratulations to the happy couple!
Photo: Getty
Chat About Are Miley Cyrus and Liam Hemsworth Married?