Kendall Jenner Pokes Fun At Absence From 2018 Kardashian Christmas Card
By Hayden Brooks
December 26, 2018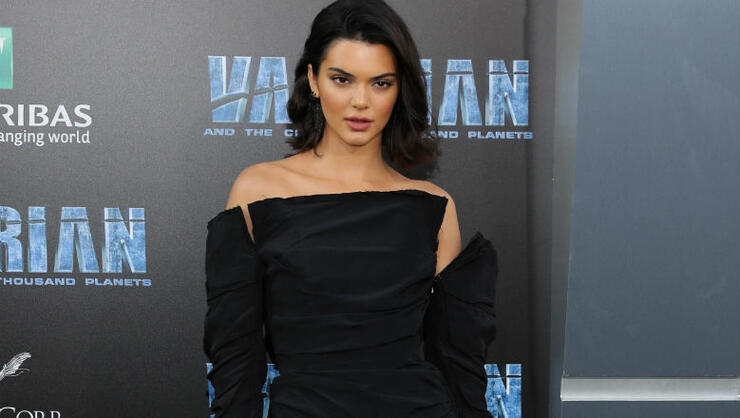 Kendall Jenner is being quite a good sport about the 2018 installment of the Kardashian Christmas card, which featured all of the female titans in her family except herself and Kris Jenner.
After the card's big reveal, many questioned the whereabouts of the model, but the 23-year-old responded to the inquiry with nothing but humor. "HALL well this is awkward," she captioned the photo featuring Kim, Khloé, and Kourtney Kardashian, as well as Kylie Jenner and all of their respectful children. While Rob wasn't around, his daughter Dream also appeared in the photo.
Kim also gave loyal Kardashian followers some insight as to this year's photo following the well-documented debacle over 2017's family photo. "This year we waited until the last minute to do a card. Schedules we're changing, my husband was in and out of town," the 38-year-old star wrote. "But the day of this card last minute realized we were all together, so we had all of our kids come meet us. Kendall and my mom rushed to a meeting after this shoot, so this is what we have! As many of us as possible! From our family to yours Merry Christmas."
In related news, Jenner was recently announced as the world's highest paid model of the year and brought in $22.5 million in 12 months before June 2018. She bested the likes of Karlie Kloss, Gisele Bündchen, and her even own besties, Bella and Gigi Hadid.
Chat About Kendall Jenner Pokes Fun At Absence From 2018 Kardashian Christmas Card