Kim Kardashian Criticized Over North West's Lipstick In New Family Photo
By Hayden Brooks
December 27, 2018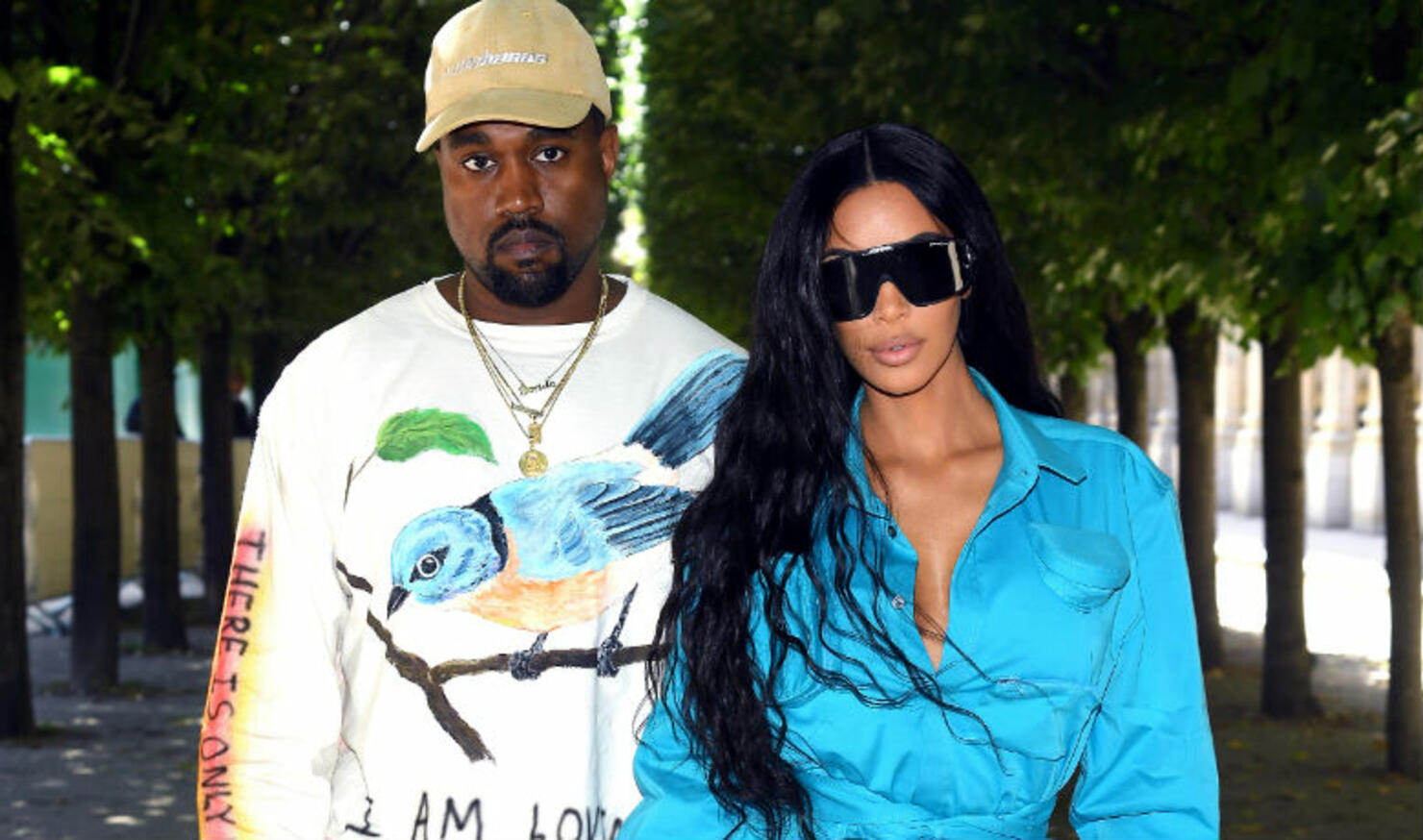 The Kardashian-Jenner Christmas Eve party seems to be the gift that keeps on giving, as per Kim's recent unveil of snapshots alongside her immediate family: husband Kanye West and children North, Saint and Chicago. However, not everyone was in the jolly mood over the new photos.
On Wednesday (December 26), Kim shared a slideshow of her family of five and they all seemed in great spirits standing before a plush wall of snow-like material. While Kim held 11-month-old daughter Chicago and 'Ye held 3-year-old Saint, 5-year-old North stood front and center in a model-esque pose with red lipstick. Once viewers saw the lip, they went in on Kim, with one user writing: "Why does that beautiful girl wear red lipstick? She is enough with her youth."
While another deemed the move "inappropriate," another spectator turned the attention over to the children's exposure to the spotlight. "Beautiful family — yet you're putting them in the spotlight tooo early! Let them be babies, please," the user wrote.
Kim didn't pay any mind to the detractors and admitted that the choice to wear the red lip was all on North. "She picked it though! It's a special occasion!" the reality star tweeted on Wednesday night.
Prior to the post, the Instagram heavyweight had shared several images from the winter wonderland themed-celebration, which boasted a number of friendly faces including Kris Jenner, Kourtney Kardashian, Kylie Jenner, Kendall Jenner, and Khloé Kardashian, as well as Jennifer Lopez, Alex Rodriguez, Dave Chapelle, Kimora Lee Simmons and John Legend. Over on her Instagram Story, Kim shared a video of herself, Chicago and North dancing to a performance at the party and even unveiled footage of her heading on a sleigh ride with longtime friend Paris Hilton.