Chrissy Teigen Calls John Legend The 'Best Lover' & Sparks Backlash
By Peyton Blakemore
December 28, 2018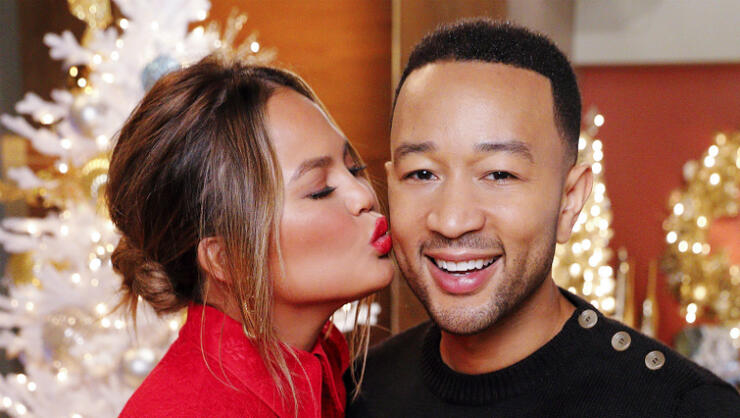 Chrissy Teigen thinks her husband John Legend is anything but ordinary — especially in the bedroom.
In celebration of John's 40th birthday, the cookbook author (and professional Twitter user), shared a heartfelt and, of course, hilarious post to social media that received mixed reviews after she called her hubby the "best lover."
"Happy 40th birthday to the most incredible man," she captioned a series of photos of John. "The best father, hardest worker, best lover, best friend I could ever imagine. Every day I am grateful for how much you love us and how much you both say it and show it." She then added, "You are one of a kind. I am grateful to your family for creating and raising such a pure, sweet, brilliant man. The world has been blessed by your 40 years on this planet. I love you. I showed you that this morning BOOYAHHHH."
While the post seemed innocent enough, some fans did not take a liking to Chrissy's "best lover" comment. And one food journalist by the name of Kathleen Purvis took to Twitter to let Chrissy know just how much she disliked her mentioning of the attribute. "2nd time in 2 days I've seen someone raving about their husband's attributes, including 'best lover.' And I'm now throwing up in my mouth. Looking at you, @chrissyteigen," Kathleen wrote.
However, in Chrissy fashion, the Lip Sync Battle host replied with a hilarious, witty clapback. "A lover isn't just a sex thing. But ideally, it includes it," Chrissy responded.
Chat About Chrissy Teigen Calls John Legend The 'Best Lover' & Sparks Backlash