One Last Tour: Swedish House Mafia at Madison Square Garden
By Nicole Mastrogiannis
March 2, 2013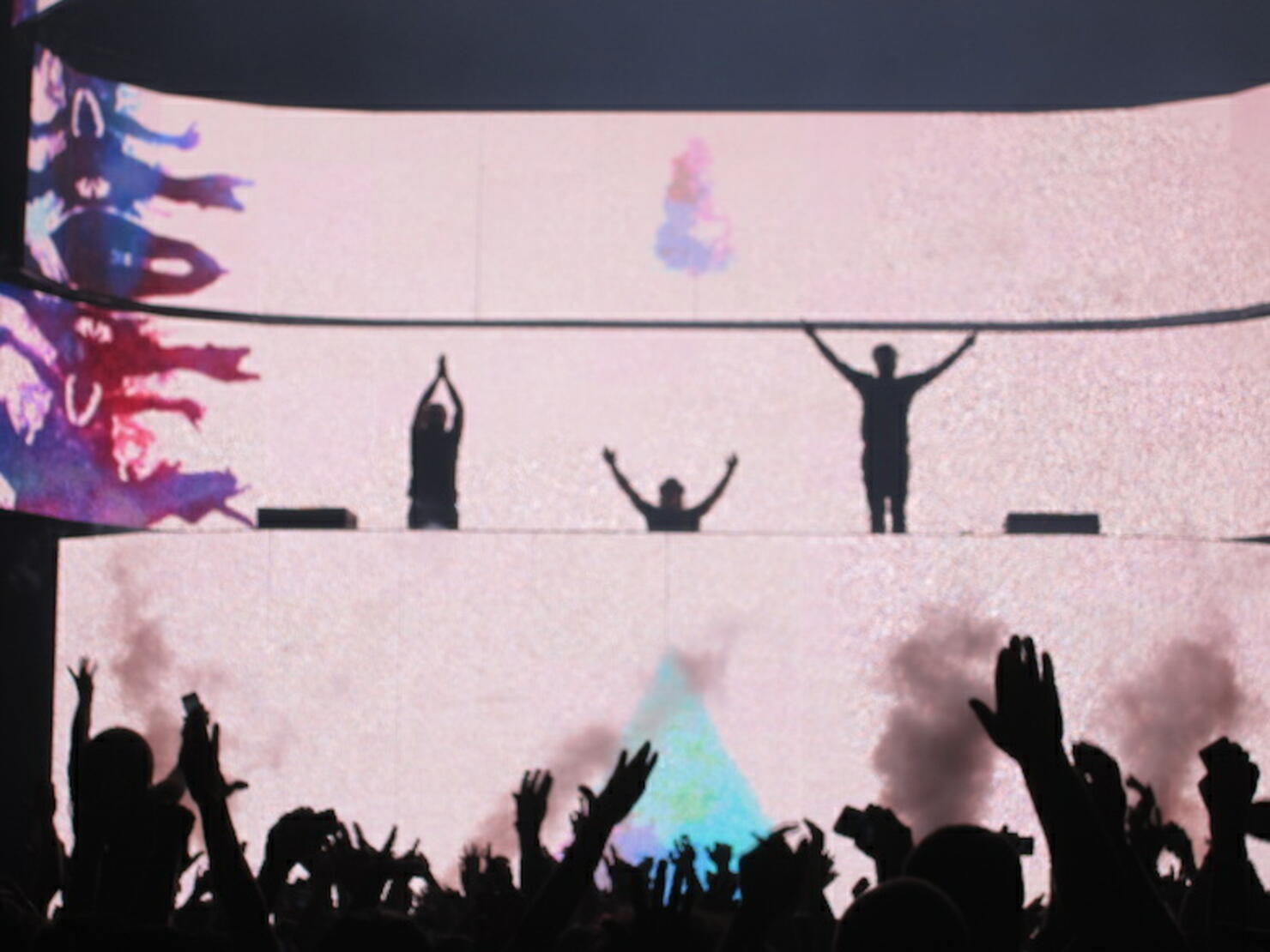 It's hard to imagine that Swedish House Mafia is finishing up their last tour together this month. The guys have been traveling to numerous countries around the world to say farewell to their fans as the trio they are so lovingly known as. As the boys are now in America, and on the way to their "Final Curtain" at Ultra Music Festival in Miami, they stopped in New York City where they gave their fans five incredible shows, while on their One Last Tour stop at Madison Square Garden.
Aside from lighting up NYC's Empire State Building in Swedish colors, Steve Angello, Sebastian Ingrosso, and Axwell put on their tuxedos for their one of a kind "Black Tie Rave" where they raised money for charity. The boys also performed three shows at Brooklyn's new Barclays Center, but they re-created history when they performed at Madison Square Garden for a second year in a row.
Opening for SHM at the iconic MSG was the one and only Pete Tong, and Armand Van Helden. Pete got the night started, and as always, he did not disappoint as he played some of the biggest tunes in dance music right now. Swedish House Mafia couldn't have picked a better person to help them on their tour in such a special venue.
Next up, was Armand Van Helden. This was Armand's first set in New York City in five years, and what better way to make his return to the Big Apple than at Madison Square Garden with SHM. Armand's set helped to elevate the energy at MSG with some addicting electro house - but also ventured into other sounds like trap. He even played one of the biggest tracks of the moment - Baauer's "Harlem Shake," which made the crowd go crazy. But perhaps the highlight of his set was a throwback many Armand fans who came to see him were waiting for - "I Want Your Soul."
The souls at Madison Square Garden were ready for what was coming next - or were they? Swedish House Mafia finally made their big return to the Garden with an unforgettable entrance. The stage set up was mesmerizing, as well as the visuals and all of the special effects (pyrotechnics, etc.).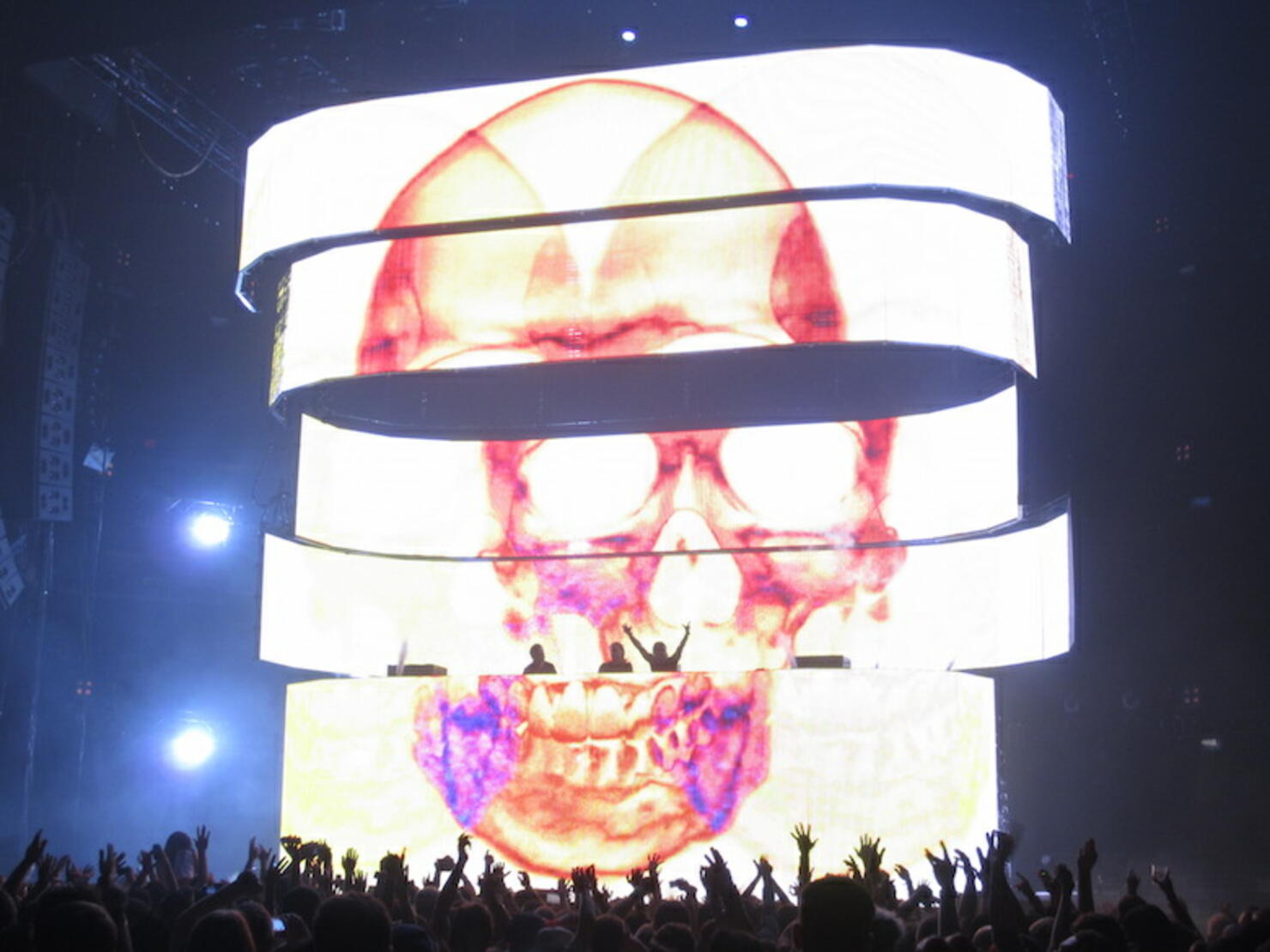 The boys gave an incredible set for the second time back at MSG, with their biggest tracks, and some of the hottest tunes on the dance floor - in their entirety, and also bits and pieces mashed up together. Their set included many of the anthems we all crave to hear at an event like this, including Nari & Milani's "Atom," Michael Calfan's "Resurrection," Hard Rock Sofa & Swanky Tunes' "Here We Go," and even club classics like "Insomnia."
We all know these guys can mix up a storm, but what was really great to witness was at certain points throughout the show, Axwell and Sebastian Ingrosso were seen playing the drums, bringing a live element to the massive EDM concert.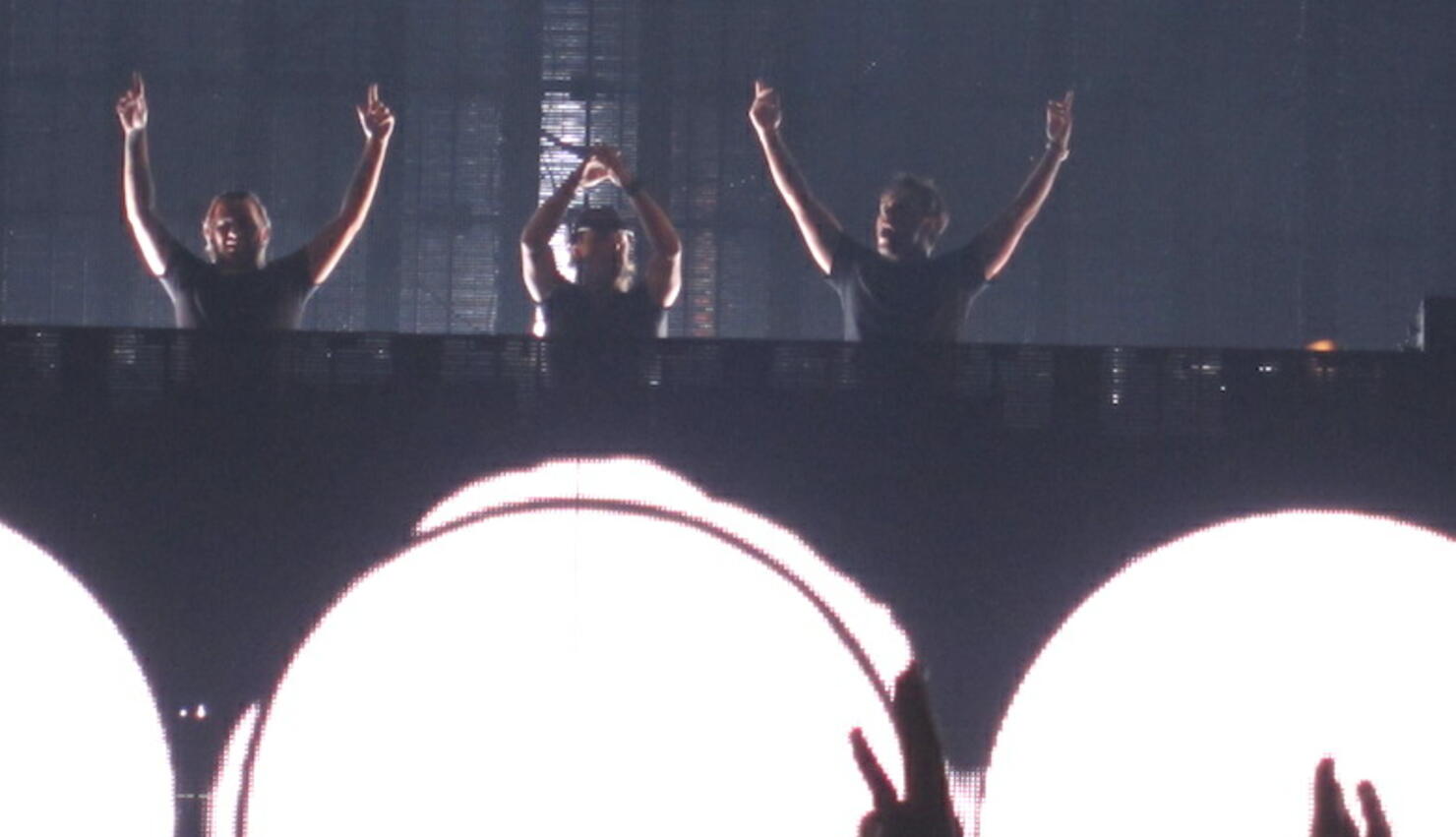 As Swedish House Mafia fans, the audience was of course delighted to hear their favorite SHM songs like "Leave The World Behind" and "Greyhound." The boys also let their other hits pour out of the speakers like "One (Your Name)," and "Miami to Ibiza," but the most chilling moment was when they dropped their current single and their last track together, "Don't You Worry Child." The guys lowered the volume to let their fans sing the lyrics.
The guys saved the world one last time, as they gave MSG one last song, capping off their emotional set. As Swedish House Mafia said on Twitter the next morning "There is only one garden," and it was hard not to feel like a part of history walking out of MSG.
We came. We raved. We loved.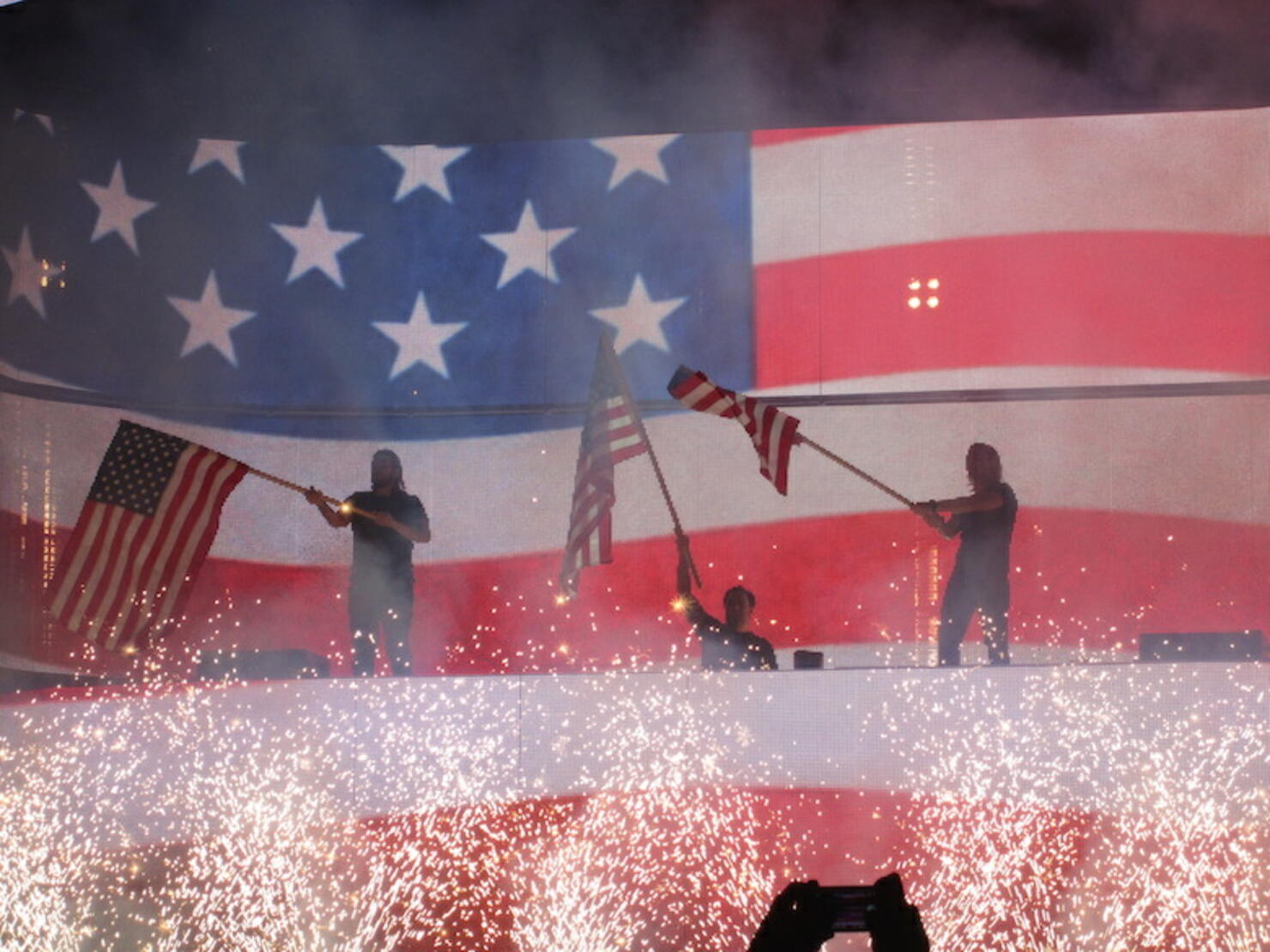 Photos: Nicole Mastrogiannis