Secret Santa Goes Off The Rails When Crazy Woman Thinks She Is Owed More
By Dave Basner
December 28, 2018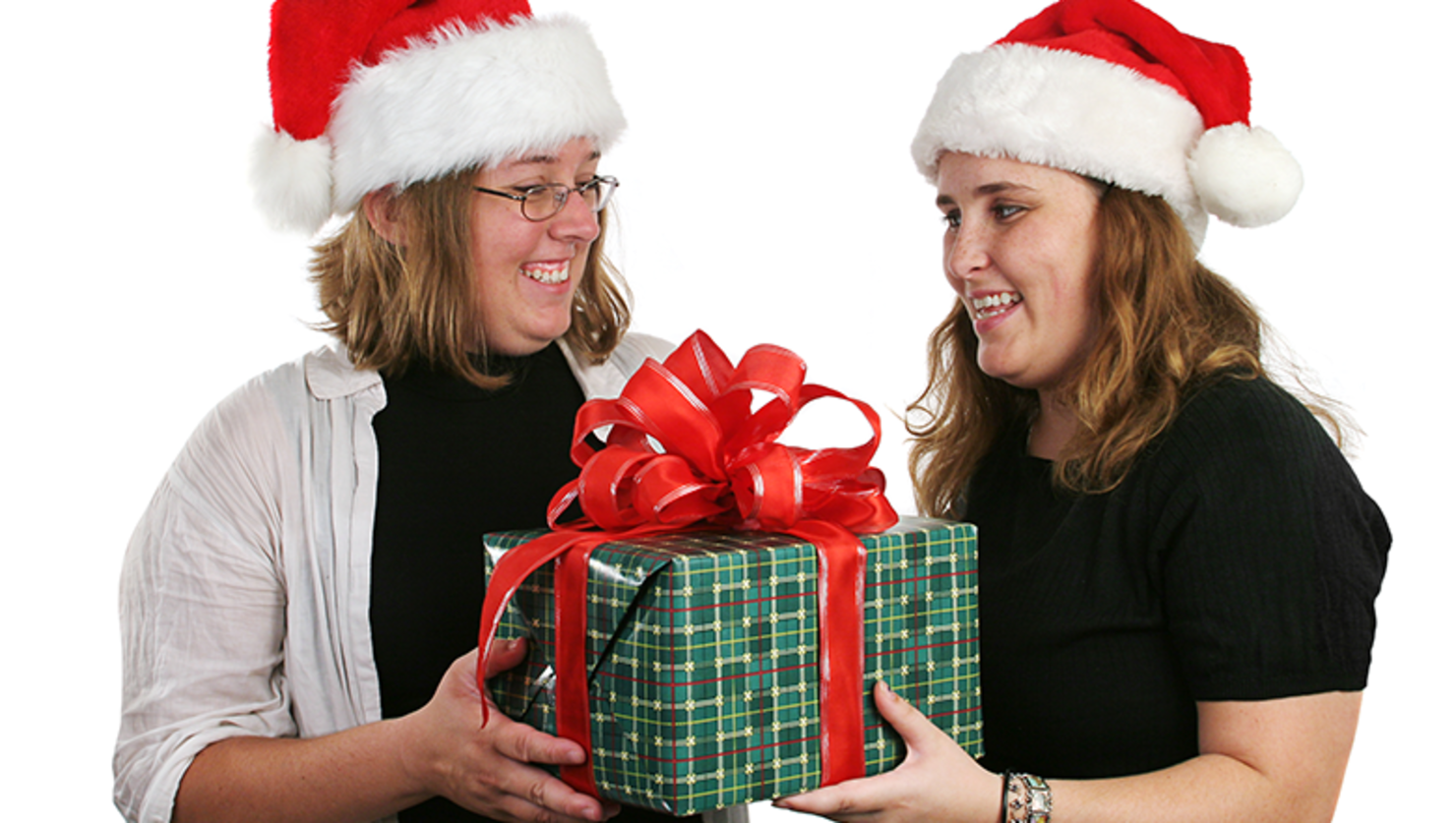 Secret Santas can be a fun way to exchange gifts and usually the worst that can happen in it is you wind up with some piece of junk you'll never use like ugly earrings or a scratchy scarf. However, what happened in one office Secret Santa is enough to make you never want to do a gift exchange again. It all went down over texts, which were then uploaded to Reddit for all to see, read and be shocked by.
It starts when a woman hit up her secret Santa to subtly complain about the fact that the chocolates and blanket she was gifted were well under the spending limit. She explained that she did the math and her secret Santa only spent $30 on her - well below the $50 limit. She then had the gall to ask for something else to make up for that difference, noting how her kids have been "spending [her] up the wazoo." Her angelic secret Santa calmly and kindly agreed to just give her $20 cash to get "yourself and your kids something nice for the holidays."
That alone would've been enough to make anyone shake their heads, but that was just the beginning.
Instead of kissing the feet of the amazing secret Santa, the woman came back asking if instead of the $20 cash, her Santa could buy her a $120 Samsung Galaxy tablet. The secret Santa jokingly noted how that is "a bit over the $50 spending limit," but the woman didn't back down, reiterating how her kids have been making her spend so much money and that this is what she would appreciate.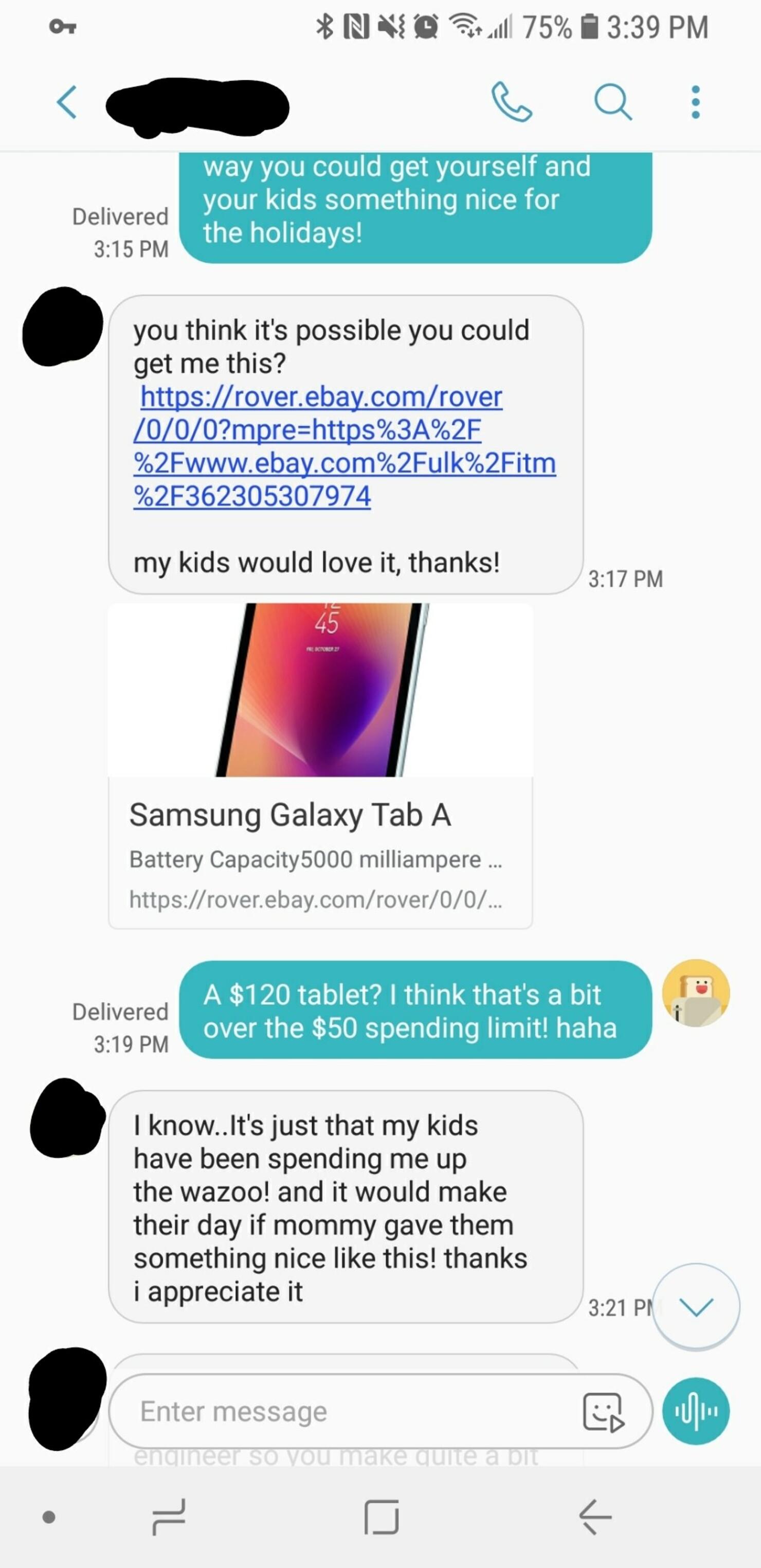 To help her case, she added that her secret Santa is "an engineer" so they "make quite a bit more" than she does. She also said she will accept $120 cash as well.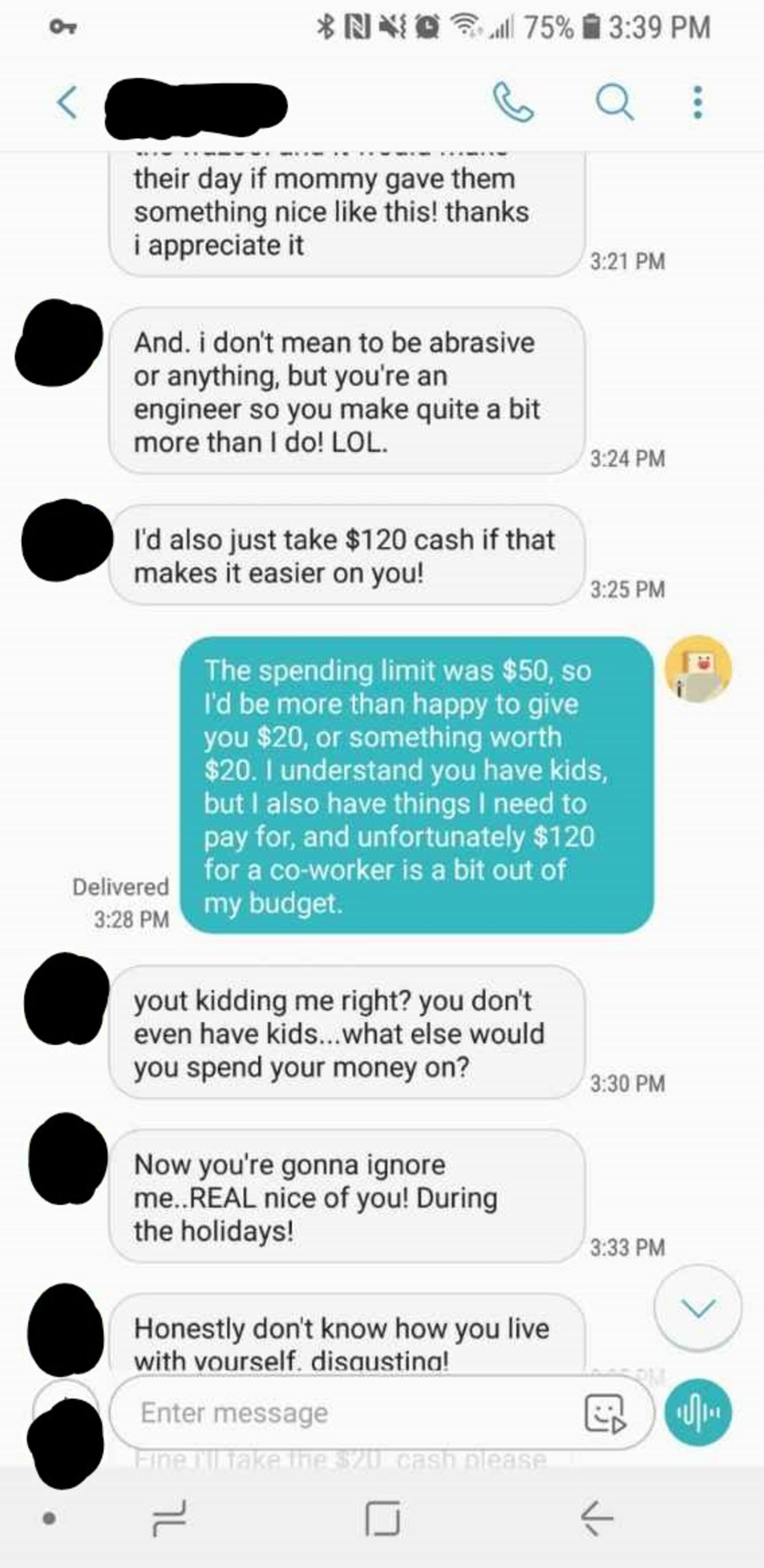 At that point, the secret Santa had just about had it and stated that while they understand the woman has kids, they also have things they need to pay for and "$120 for a co-worker is a bit out of" their budget.
It didn't go over well, with the woman exploding, saying, "You're kidding me right? You don't even have kids... what else would you spend your money on?"
When the secret Santa didn't respond, the woman stated, "Honestly don't know how you live with yourself, disgusting!"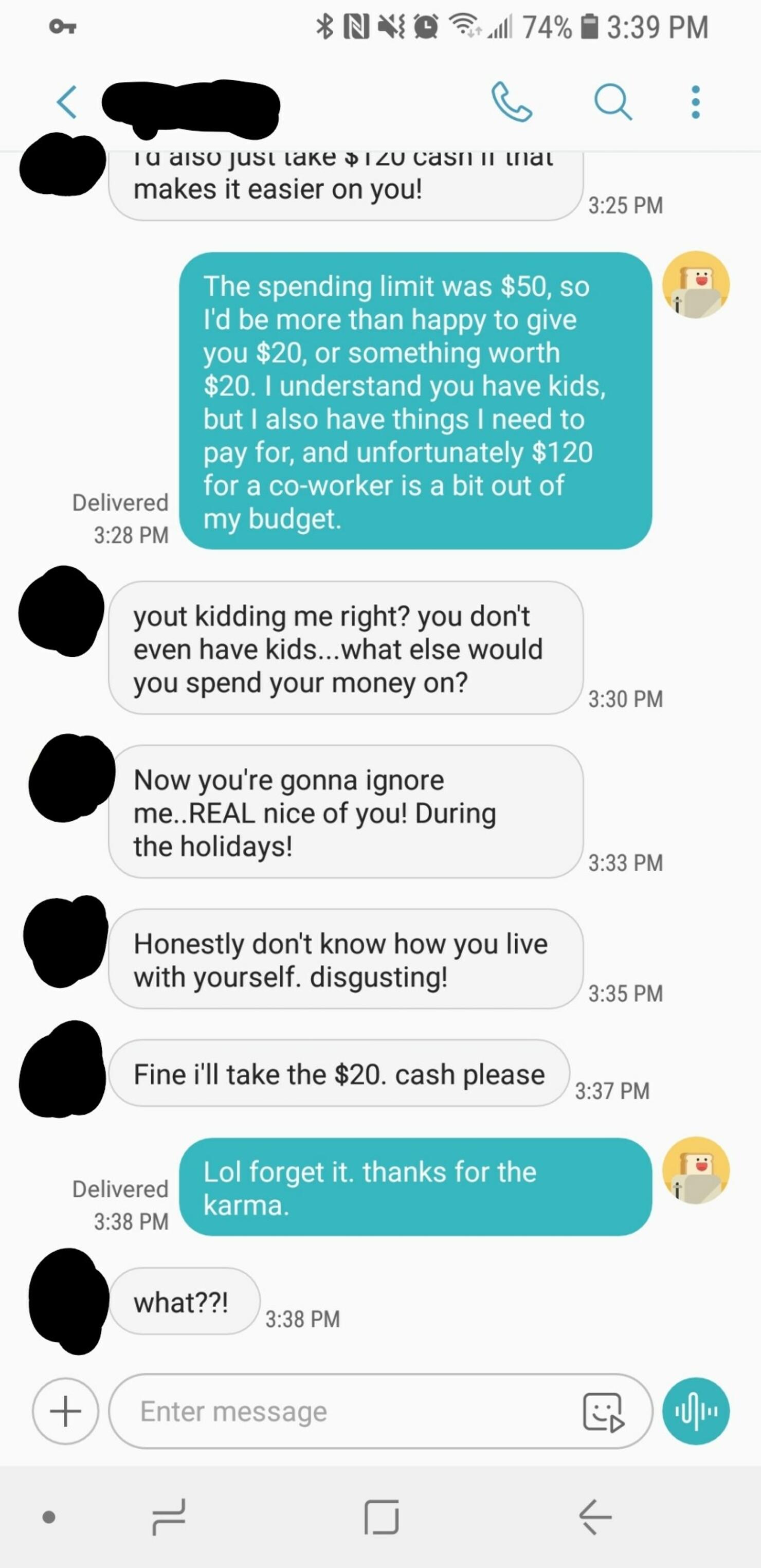 Minutes later, she settled for what she could get, writing, "Fine, I'll take the $20. Cash please," but she obviously blew it. Her secret Santa responded, "Lol forget it. Thanks for the karma."
It'll probably be pretty awkward at their office in the new year!
Photo: Getty Images