The Rock Got Paid How Much More Than Emily Blunt For 'Jungle Cruise' Movie?
By Emily Lee
December 28, 2018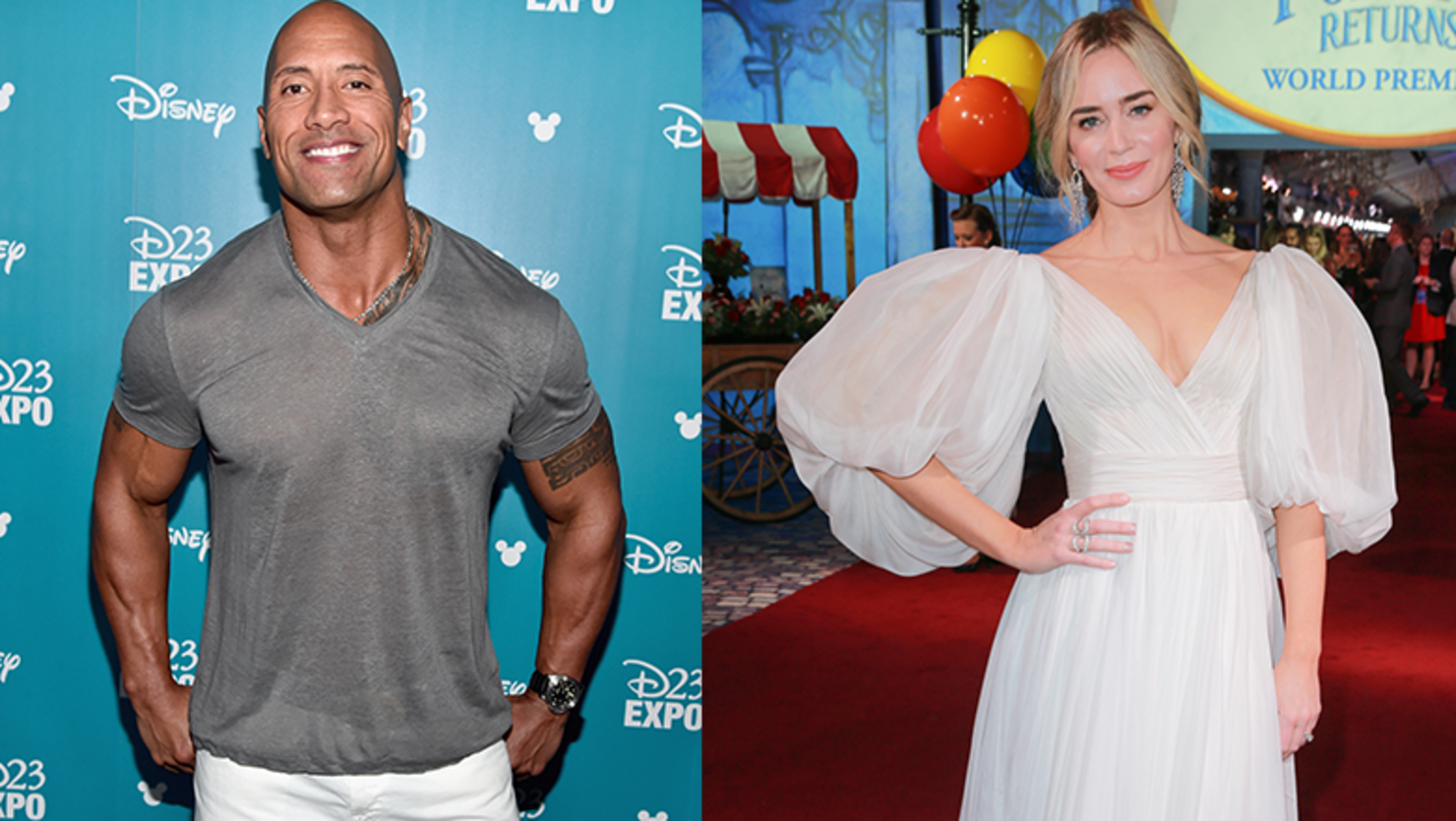 There's no denying Dwayne "The Rock" Johnson and Emily Blunt are two of the biggest movie stars in Hollywood right now. The Rock lit up the big screen in action hits Skyscraper and Rampage this year, while Blunt wowed us A Quiet Place and Mary Poppins Returns. Fans of the actors were excited when it was announced that they'd finally be co-starring in a project together. In 2019, Blunt and The Rock will headline Disney's film adaptation of the popular theme park ride Jungle Cruise.
While it's definitely going to be fun to see the two onscreen together, TMZ is reporting that The Rock got paid way more than his co-star. The Rock will be paid $22 million to play the lead male character, Frank, while Blunt is getting $9 million to play the lead female, Lily.
Per TMZ's reporting, The Rock is the second highest paid movie star in Hollywood right now. He's reportedly receiving the same amount for an upcoming 2020 film, Red Notice, which costars Wonder Woman's Gal Gadot.
Neither Jungle Cruise actors have commented on the story yet. The gender pay gap in Hollywood is widely known, though, and has been at the center of public debate on numerous occasions. It will be interesting to see how The Rock and Blunt respond. What do you think about the pay discrepancy on Jungle Cruise?
Photo: Getty