Travis Kelce Broke Tight End Yardage Record, Lost It 55 Minutes Later
By Bill Galluccio
January 1, 2019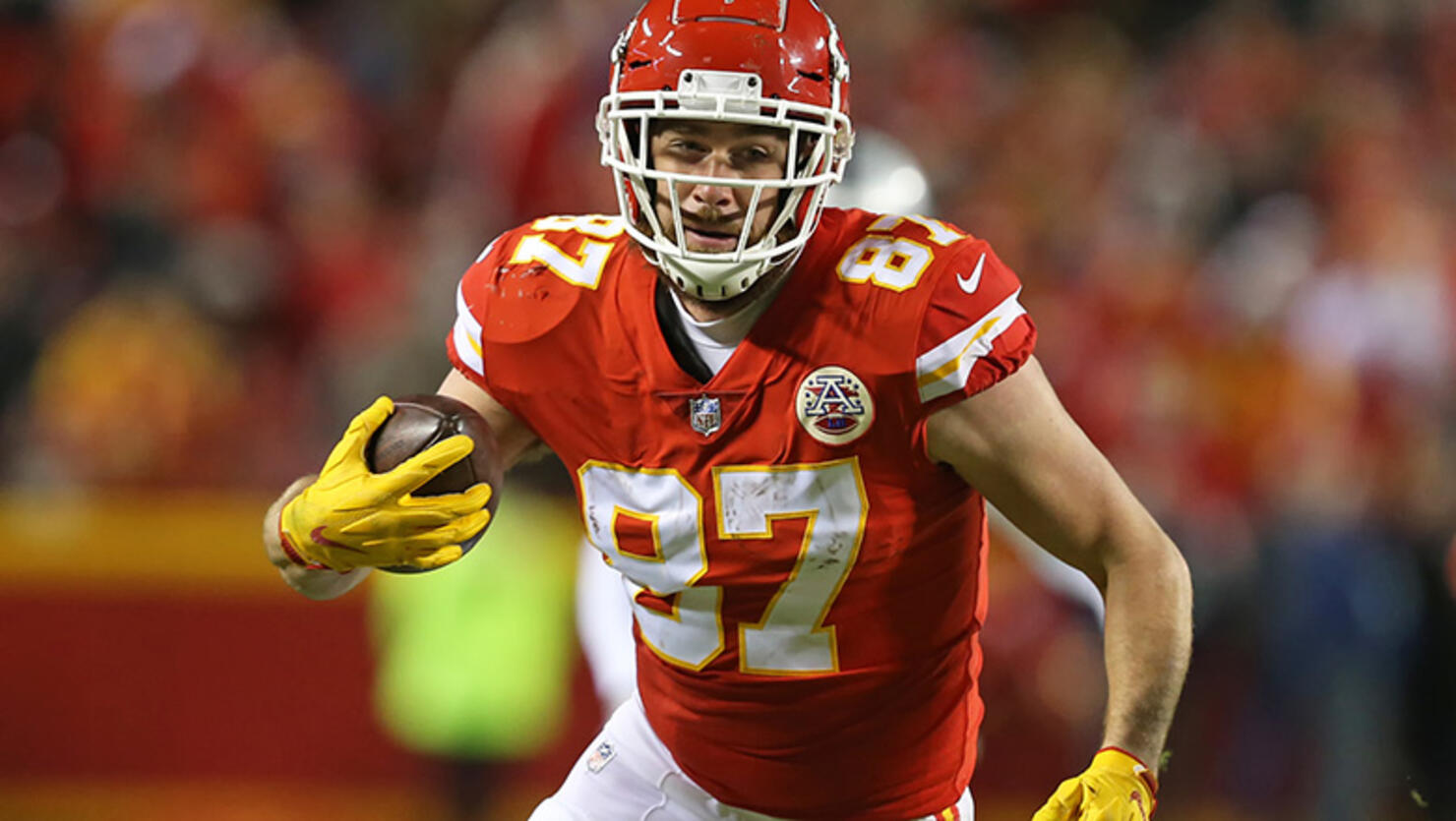 On the final game of the regular season, Kansas City Chiefs tight end Travis Kelce broke Rob Gronkowski's 2011 record of 1,327 yards in a single season with a 25-yard catch from Patrick Mahomes II. The fourth quarter catch gave Kelce 1,336 yards for the season.
His time as the record-holder was short-lived because just 55 minutes later he would move down to second place. While Kelce finished the game on the bench to get rest for the playoffs, San Francisco 49ers tight end George Kittle suited up for the entire game in a 48-32 loss to the Los Angeles Rams.
The 49ers knew Kittle was close to the record and made a concerted effort to get him the yards he needed. Kittle finished the game with nine catches for 149 yards, giving him 1,377 yards in 2018 and sole possession of the NFL record for most yards from a tight end in a single season.
"We had a pretty good idea the game was over and we would have got people out of there, try to be as healthy as possible," 49ers coach Kyle Shanahan said after the game. "But the whole team and us wanted to get that for Kittle."
Photo: Getty Images