Joanna Gaines Says Her and Chip's 6-Month-Old Son Is Already Saying 'Mama'
By Hayden Brooks
January 2, 2019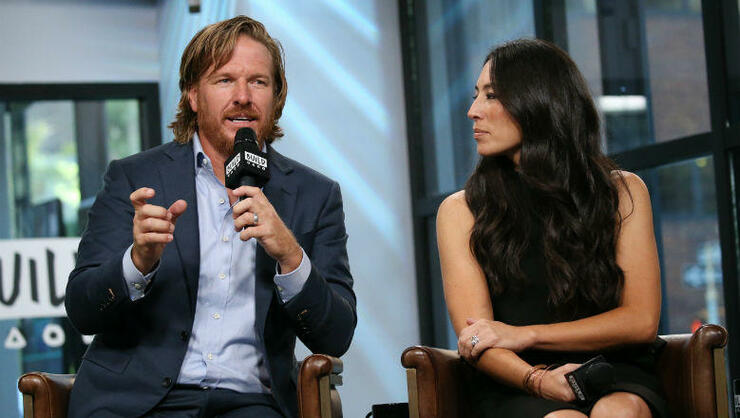 Joanna Gaines' son Crew is slowly starting to talk and it's safe to say that the infant's first word is probably her favorite: "Mama."
On New Year's Day (January 1), the Fixer Upper star took to Instagram to share a photo of the newborn and added a reflective update on life as a mother of five. "It's always been my nature to reflect on the past and linger there a while. I find myself thinking about what I will miss and how life is just moving too fast," she captioned the hot shot for her 9.5 million followers. "I mean Crew is already six months old and saying 'mama.' I had to throw that in there, sorry Chip." Joanna and her husband Chip are already parents to 13-year-old Drake, 12-year-old Ella, 9-year-old Duke and 8-year-old Emmie.
Gaines went on to admit that she's challenging herself in 2019 to live in the present. "Taking in every breath, every sight, and sound and holding it dearly. Not thinking about how the good ol' days have passed us by or how the best is yet to come. But that right now, this very second, this is the gift. These are the days. These are the moments. And I'm gonna breathe them all in. If there's pain and sorrow, or happiness and hope, let it in and then let it out," she continued.
2019 for the Gaines family might also come with their own TV network. Back in November, a rep for the couple shared the news via a statement that they are in talks of landing the lifestyle-focused deal. "We're excited to share that we are currently in the early stages of talking with Discovery about a lifestyle-focused media network for Magnolia," the statement read. "The details surrounding this opportunity remain a work in progress, but together, our hope is to build a different kind of platform for unique, inspiring and family-friendly content."