twenty one pilots Torch Car on Stage at 2019 iHeartRadio ALTer EGO
By Taylor Fields
January 20, 2019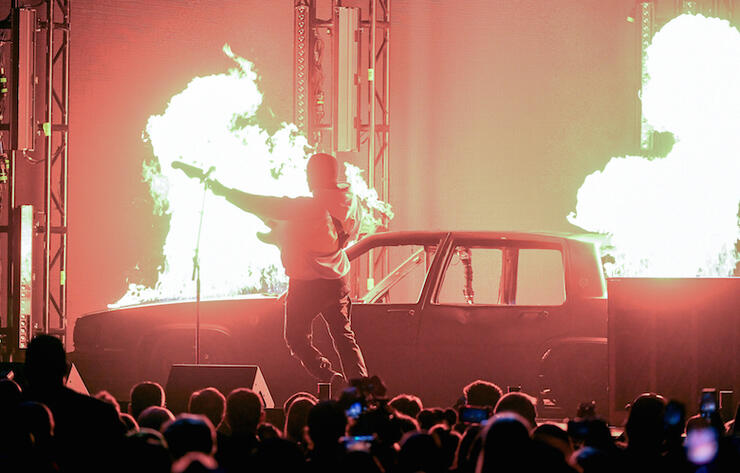 The 2019 iHeartRadio ALTer EGO got off to a fiery start when twenty one pilots opened the show performing alongside a car set on fire on stage at The Forum in Los Angeles.
twenty one pilots kicked off their iHeartRadio ALTer EGO set with their single "Jumpsuit." In the pitch black arena, the band's Josh Dun walked out on stage carrying a torch. Then, Tyler Joseph appeared in a black ski mask with his guitar as a car went up in flames behind him.
Throughout the song, the car fire raged on into the next song, with Joseph climbing on top of the car (still in flames).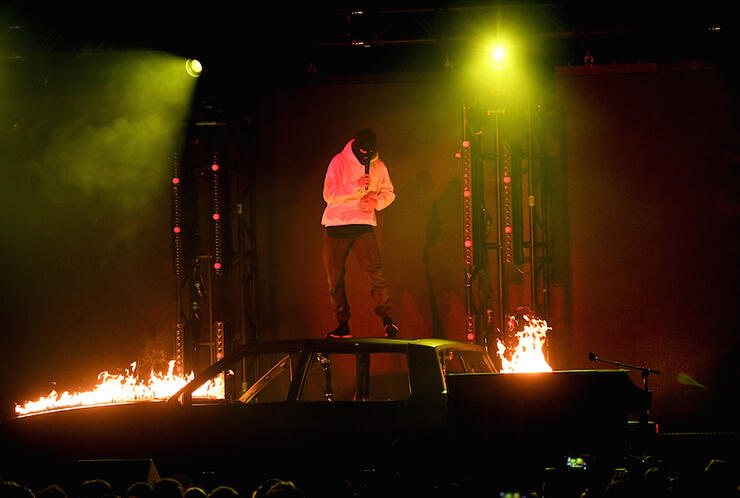 The duo's set included songs like "Levitate," "Heathens," "Ride," "My Blood," "Stressed Out" and "Holding On To You." Josh and Tyler even pulled off wardrobe changes during their set in no time at all. They may have started off in "Jumpsuit" attire, but during "My Blood," they both put on skeleton hoodies (and yes the hood turned into a mask).
There was also acrobatics involved...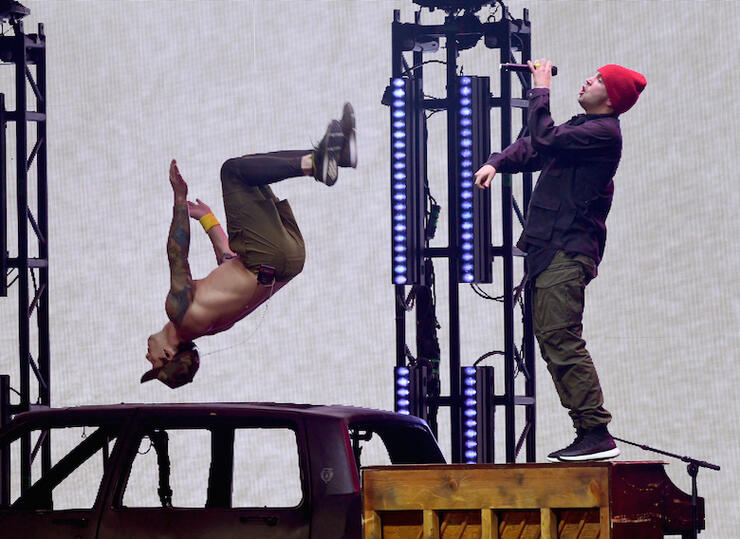 To finish up their set, the guys performed their song "Car Radio," during which Tyler hopped down from the stage, walked through the crowd to the other side of The Forum where he then climbed a tower to sing the end of the song.
twenty one pilots had an incredible year, having released their fifth full-length studio album, Trench, and embarking on their massive "Bandito" World Tour. The guys also earned a Grammy nomination for their hit song "Jumpsuit" for Best Rock Song, and are also up for an iHeartRadio Music Award in March including Best Duo/Group of the Year.