Frank Iero Announces New Band
By Katrina Nattress
January 3, 2019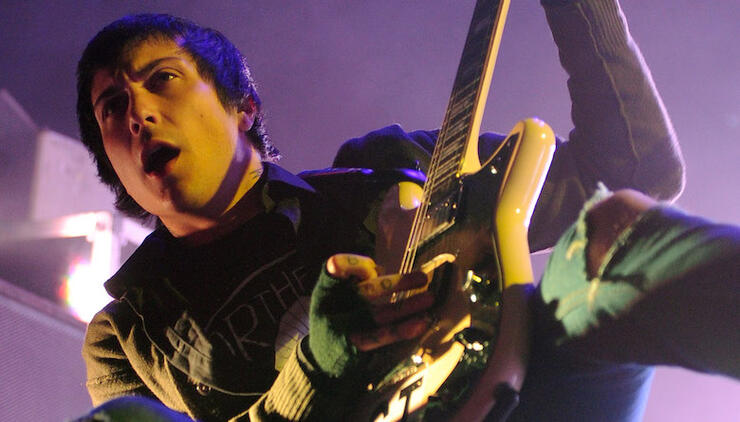 Frank Iero has been hard at work on solo material since My Chemical Romance called it quits in 2013.
The guitarist put out an album with frnkiero andthe cellabration in 2014, and two with Frank Iero And The Patience in 2016 and 2017. Now, the singer-songwriter is beginning his third chapter as a solo artist by announcing the name of his new band. Iero shared a video on Instagram revealing the new project's name, Frank Iero and the Future Violents, and hinting that new music would be coming this spring. "here's to a happy and healthy new jeers," he captioned the black and white clip.
Check out the post below.
Iero isn't the only former MCR member who's working on a new project. Gerard Way gave us three new songs in 2018 — "Baby You're a Haunted House," "Getting Down the Germs"and "Dasher" — and is gearing up to premiere the television adaptation of his comic book series The Umbrella Academy on Netflix next month.
Although he hasn't officially announced the follow up to his 2014 solo debut album, Hesitant Alien, the new singles make us think that announcement should be coming sooner rather than later. This year is shaping up to be a good one for MCR fans, and we're only three days in!
Photo: Getty Images
Chat About Frank Iero Announces New Band